Huawei P9 Max Turns Up On AnTuTu Benchmark Packing Kirin 950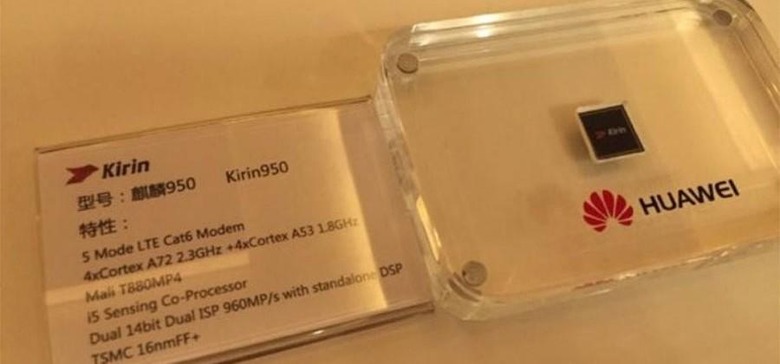 Huawei has had a new smartphone turn up on the AnTuTu benchmark and the device is called the Huawei P9 Max. That smartphone is believed to be a replacement for the P8 device that was announced back in May of 2015. This is a different device than the Mate 8 set to launch on November 26.
The P9 Max that hit AnTuTu is packing high-end hardware with a Huawei Kirin 950 chip and 4GB of RAM onboard. The Mate 8 that will launch this month also uses that Kirin 950 chip. Internal storage for the P9 Max is 64GB according to the benchmarks.
The P9 max will have a big 6.2-inch screen with resolution of 2560 x 1600 and in benchmarks was running Android 6.0. The benchmark score for the P9 Max was 73,759 points. That is notably less than the Meizu Pro 5 smartphone that scored 76,244 on the same benchmark.
Interestingly previous reports on the Kirin 950 had the chip pegged to deliver 83,000 on AnTuTu. That processor is a 64-bit octa-core unit with Cortex-A72 cores running at 2.3 GHz and four Cortex-A53 cores running at 1.8GHz.
SOURCE: Gizmochina