Huawei MediaPad M3, other tablets finally come to the US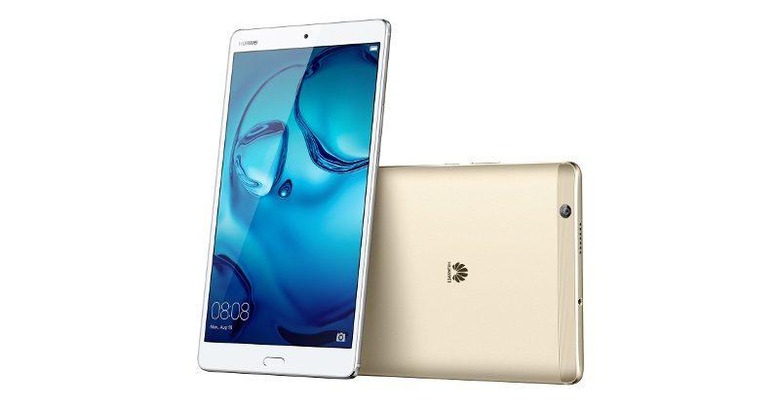 We may receive a commission on purchases made from links.
Slowly but surely, Huawei is bringing its brand to the US, and not just through its honor sub-brand. It has had a few of its phones, including the Nexus 6P, sold in this major market, but its tablets are nowhere to be seen. That changes this month, however, as the Chinese manufacture brings not one, not even two, but three of its Android tablets to the country, with the MediaPad M3, T1 7.0 and T1 10.0 coming this week. And it doesn't end there, as Huawei is also bringing the MediaPad M2 in December, with a rather perplexing proposition.
The Huawei MediaPad M3 was unveiled at IFA 2016 last September and represents the company's crowning glory as far as Android tablets go. It bears an unusual 8.4-inch screen with a rather high 2560x1600 pixel resolution. It is powered by a Kirin 950 processor with 4 GB of RAM. Storage is at 32 GB. Curiously, both its front and back cameras have equal 8 megapixel sensors. Huawei boasted of the tablet's Harman Kardon tuned audio when the tablet first debuted.
At the other end of the spectrum lie the MediaPad T1 7.0 and 10.0, both bearing the same low-end specs, differing only n size and screen resolution, 7.0-inch 1024x600 and 9.6-inch 1280x800, respectively. They are powered by a Qualcomm Snapdragon 410 and only have 1 GB of RAM each, with 8 GB of expandable storage inside. Unsurprisingly, they run a very dated Android 4.4 KitKat version.
These tablets will be available for purchase in the US and come with US warranties, which could assuage interested buyers. The MediaPad M3 will go for $299, while the MediaPad T1 7.0 and 10.0 are priced at $99 and $159, respectively.
What is rather strange is the MediaPad M2 that is still scheduled to arrive next month. As you might have expected from the name, it is older than the MediaPad M3. The 10.1-inch tablet only has a 1920x1200 resolution and is powered by an older Kirin 930. There's also only 2 GB of RAM inside, with 16 GB of expandable storage. It also runs an older, but not ancient, Android 5.1 Lollipop. And its price? $349, making it the most expensive of the four.