Huawei MediaPad M3 coming to the US, date still unknown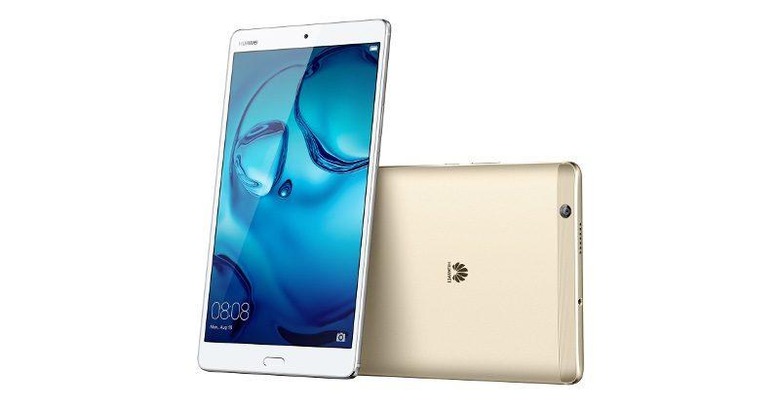 With Android tablets coming from major brands becoming more scarce, the time is ripe for the likes of Huawei to wrest the market from the giants' claws. That might indeed be the case with the Huawei MediaPad M3, the latest high-end tablet from the Chinese manufacturer. Huawei has just confirmed that, unlike most of its smartphones, the tablet will indeed be available in the US soon. That said, it leaves the door open for speculation on when and at what cost.
Announced at IFA 2016 last month, the Huawei MediaPad M3 is perhaps one of the most premium Android tablets to land in the market this year. That is, a tablet that boasts of high-end, or near high-end specs, like a Kirin 950 (not 955) processor, 4 GB of RAM, 32 or 64 GB of storage, and an odd 8.4-inch 2560x1600 screen.
While it might not exactly have high-end cameras like some tablets, it does flaunt an audio system that tries to play in the big leagues. In particularly, its speakers have been finely tuned by Harman Kardon, just as with the MediaPad M2 before it, and it ships with headphones made by Harman Kardon subsidiary AKG.
In terms of design, the MediaPad M3 borrows a few cues from its smartphone cousin, the Huawei P9, particularly in the "visor" that surrounds the rear camera. The brushed metal look and chamfered edges also makes the tablet look like an overgrown version of the smartphone.
Huawei hasn't yet made a big fuss over the MediaPad M3, especially in the US market, though that could change soon closer to launch. Like what is common among Chinese brands, the MediaPad M3 doesn't exactly come with a premium price. At least not in Europe, where the base 32 GB model goes for 349 EUR, roughly $392. A 64 GB model with LTE capabilities is also available, for a higher price, of course.
SOURCE: Huawei