Huawei MediaPad heading to AT&T on February 3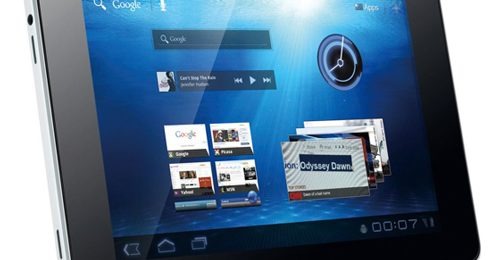 Huawei announced today that its 7-inch MediaPad tablet will be heading to AT&T. The tablet, which is already on T-Mobile as the Springboard, will be available for AT&T's 4G HSPA+ network starting tomorrow, February 3. However, it will only be offered to enterprise users and the price will vary depending on your business account.
The Huawei MediaPad features a 7-inch IPS multitouch display with 1280 x 800 pixel resolution, a 1.2GHz dual-core Qualcomm Snapdragon processor, 1.3-megapixel front-facing camera, and 5-megapixel rear-facing camera. The rear camera is capable of 4X zoom, AF, and 1080p Full HD video capture. The tablet also sports HDMI output and has a 4,100mAh battery for a six-hour battery life.
Although Huawei is set to launch MediaPads with the latest Android 4.0 Ice Cream Sandwich on board, this MediaPad for AT&T will not. Instead, it will running Android 3.2 Honeycomb with the ICS update likely to come over-the-air sometime this first quarter of 2012. It's not clear if AT&T will be releasing a more consumer-targeted version in addition to this enterprise offering.
[via PRNewswire]