Huawei MediaPad 7 Vogue tries to make tablet voice calls fashionable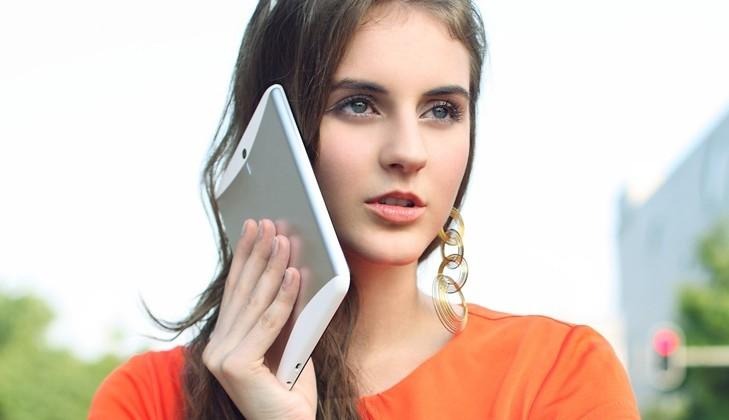 Huawei's latest Android tablet has broken cover, the MediaPad 7 Vogue, a 7-inch slate that also doubles as an unwieldy phone for voice calls. Fronted by a 1024 x 600 IPS LCD touchscreen, the MediaPad 7 Vogue clads its own K3V2 1.2GHz quadcore Cortex-A9 chipset in an aluminum unibody casing, and runs Android 4.1 with Huawei's Emotion UI 1.5.
There's also 1GB of memory and 8GB of internal storage, with a microSD card slot to add to that by up to 32GB. Connectivity includes WiFi b/g/n and Bluetooth 3.0, along with a dualband UMTS/DC-HSPA+ radio (with quadband GSM/EDGE support).
Huawei also includes GPS/A-GPS, an accelerometer, ambient light sensor, and a proximity sensor, and there's microUSB for charging and synchronizing. Above the display there's a VGA-resolution webcam, with a 3-megapixel camera on the back (both fixed-focus). The battery is a 4,100 mAh pack squeezed into the 193.8 x 121.3 x 9.5 mm casing, which tips the scales at 335g (for the 3G version).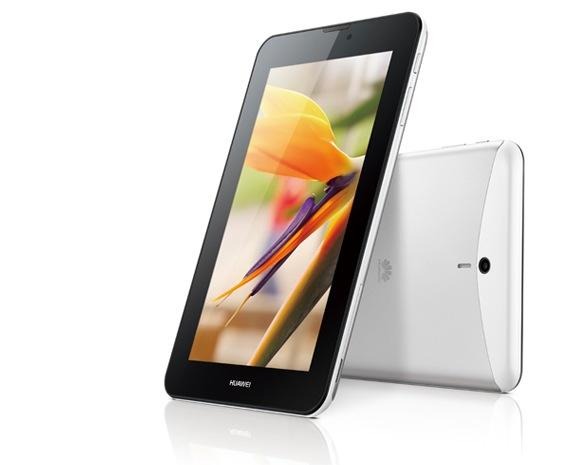 That's good for up to four HD movies being played one after the other, Huawei suggests, or more than 20hrs of talktime; you can plug a headset (or use a Bluetooth hands-free kit) into the slate if holding it to your ear is too embarrassing.
The resolution of the display, and the fact that it supports 5- rather than 10-finger multitouch do mark the MediaPad 7 Vogue out as a low- to mid-range tablet. However, Huawei claims to have made some big steps in build quality, such as toughening up the front glass so that the LCD doesn't ripple unnervingly when you press icons.
Having seen the Ascend P6, meanwhile, we're slightly more hopeful about Huawei's overall build quality, too. The smartphone is being billed as the world's thinnest, but more importantly (and, if you can look beyond its somewhat iPhone-lookalike design) it's the best-constructed device we've seen from Huawei yet.
The Huawei MediaPad 7 Vogue will arrive in China this month, in black and white. Huawei says other markets will follow on after that, though hasn't detailed which – a sighting in the US FCC test database back in May does suggest it's headed to North America, however, Android Community reports – and is still yet to confirm pricing.