Huawei MediaPad 7 Lite takes on Nexus 7 with integrated 3G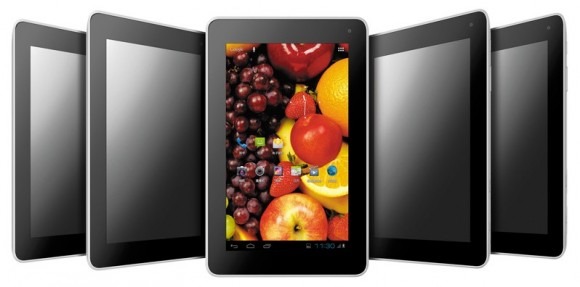 Huawei has outed its latest Android tablet, the MediaPad 7 Lite, and while the tagline – it's a "handy, poshy buddy" apparently – is odd, it could nonetheless appeal to those wishing the Nexus 7 felt a little more premium. A 7-inch 1024 x 600 IPS LCD wrapped in a metal unibody casing, the MediaPad 7 Lite runs Android 4.0 on a 1.2GHz Cortex A8 processor.
That's an odd choice of chipset, given most Android tablets these days are running A9-based processors, but it's likely a cost-cutting decision for Huawei. Thankfully the company hasn't spared on RAM, storage or connectivity, with the MediaPad 7 Lite offering 1GB of RAM, 8GB of storage, and an integrated 3.6Mbps UMTS/HSDPA modem. That can support SMS and MMS messaging too, Huawei promises.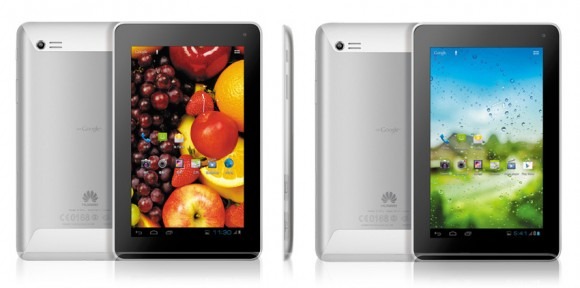 There's also WiFi b/g/n, Bluetooth 3.0 and microUSB port, and unlike the Nexus 7 there are two cameras: 0.3-megapixels up front for video calls, and  3.2-megapixels on the back for photography and video. You also get an accelerometer, ambient light sensor and digital compass. The battery is a 4,100 mAh pack, though Huawei isn't giving any indication of runtimes.
Style-wise, we're reminded of HTC's ill-fated Flyer, though that's no bad thing. Huawei hasn't confirmed pricing or availability for the MediaPad 7 Lite at this stage.
[Thanks Cate!]