Huawei MateBook 2-in-1 gets its $699 US release date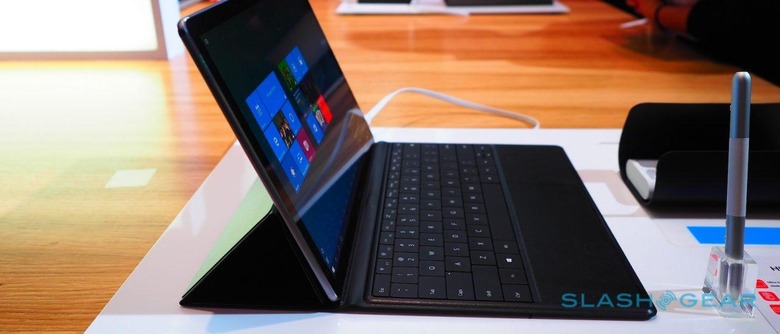 Huawei's attempt to overshadow the Surface Pro 4 and iPad Pro, the MateBook, will hit US shelves come July 11 the company has confirmed today. Announced back at Mobile World Congress earlier this year, the MateBook runs Windows 10 and can be paired with a detachable folio-style keyboard cover as well as a digital "MatePen" stylus for handwriting annotations and sketching.
That works – though isn't essential – with the 12-inch 2160 x 1440 IPS LCD touchscreen, though like Apple with the Apple Pencil for iPad Pro, it's sold separately.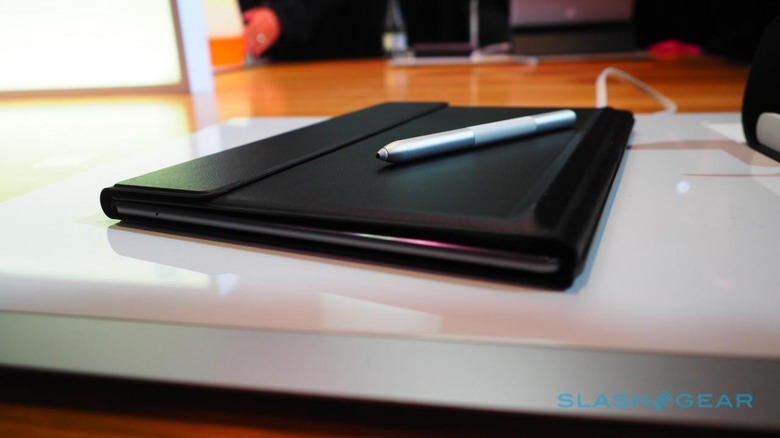 Inside the 2-in-1 there's a range of Intel's latest 6th-generation Core m processors, with m3 and m5 options running at up to 3.1 GHz. Either 4GB or 8GB of LPDDR3 memory can be had, together with either 128GB, 256GB, or 512GB of SSD storage.
WiFi a/b/g/n/ac is standard, as is Bluetooth 4.1, and there's a fingerprint sensor, ambient light sensor for adjusting screen brightness, an accelerometer, gyroscope, and hall effect sensor. No rear camera, but the front-facing camera is 5-megapixels, and there are dual digital microphones and stereo speakers.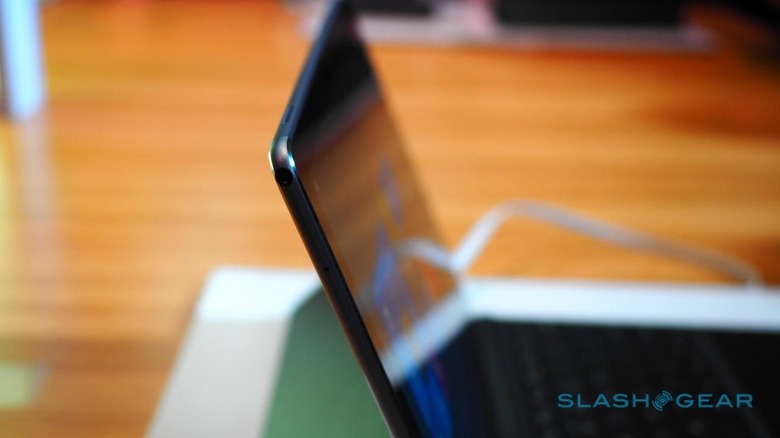 Huawei has used a USB Type-C port for power and connectivity, and claims the MateBook's 4430 mAh battery is good for up to nine hours of use. That same port can be used with the bundled adapters for USB Type-C data, USB-C to microUSB, and microUSB to USB-A, but Huawei also offers the MateDock, a portable docking station with two USB 3.0 ports, ethernet, HDMI, and a VGA output.
Running full Windows 10 Signature Edition, the MateBook is intended to straddle the line between portable, fanless tablet and full laptop, much in the way that Apple has positioned the iPad Pro. With its desktop OS, however, Huawei's machine falls somewhere in-between the iPad Pro and Microsoft's own Surface Pro 4, the latter also using Windows 10 but not a fanless design.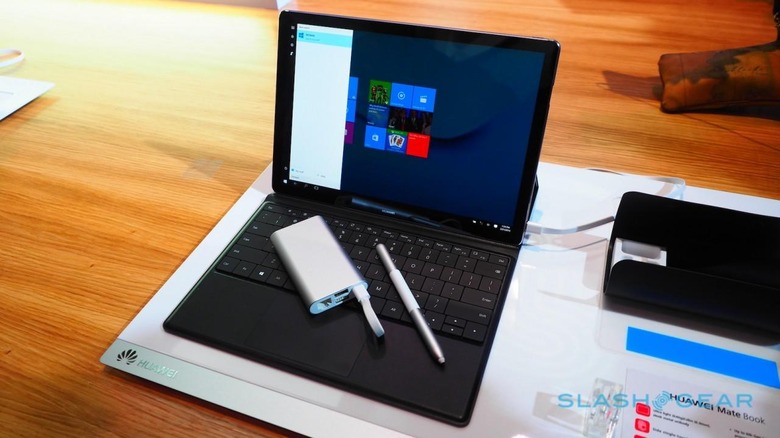 The Huawei MateBook will be priced at $699 for the Core m3 model with 4GB of memory and 128GB of storage, while the Core m5 version with the same memory/SSD will be $849.
NOW READ: Hands-on with the Huawei MateBook
$999 gets you the Core m5 with 8GB of memory and 256GB of storage, and finally the top-spec MateBook Core m5 with 8GB of memory and 512GB of storage is $1,199.
As for the MateBook keyboard, that's $129, while the MatePen stylus is $59. The MateDock is $89.
Everything will begin shipping from July 11 in the US and Canada.