Huawei MateBook 13 hands-on: MacBook Air rival nails the pricing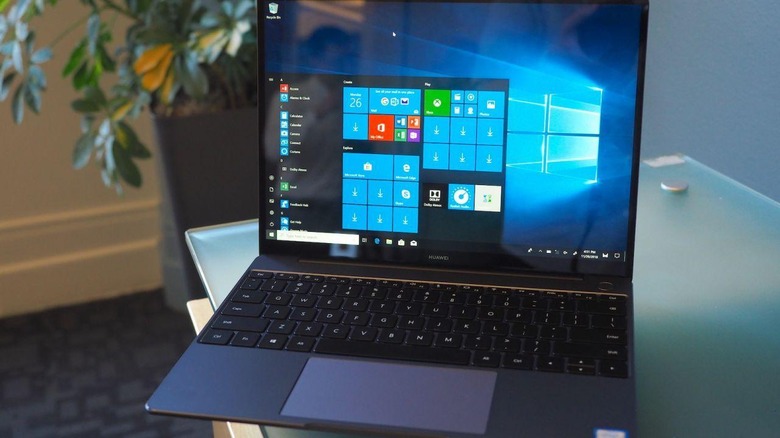 Huawei has added a new ultraportable to its Windows notebook range, with the MateBook 13 promising a middle-ground of portability with performance. Taking on Apple's latest MacBook Air, the MateBook 13 manages to shrink its footprint compared to Cupertino's finest, while simultaneously squeezing in a better screen-to-body ratio.
Like the MateBook X Pro, you get a unibody CNC aluminum alloy chassis, with diamond-cut chamfered edges. Huawei sandblasts the casing, too, for a soft-touch finish. All in all, it comes in with an 11.26 x 8.21 inch footprint – 6-percent smaller than the new MacBook Air – and a thickness of 14.9mm, compared to Apple's 15.6mm.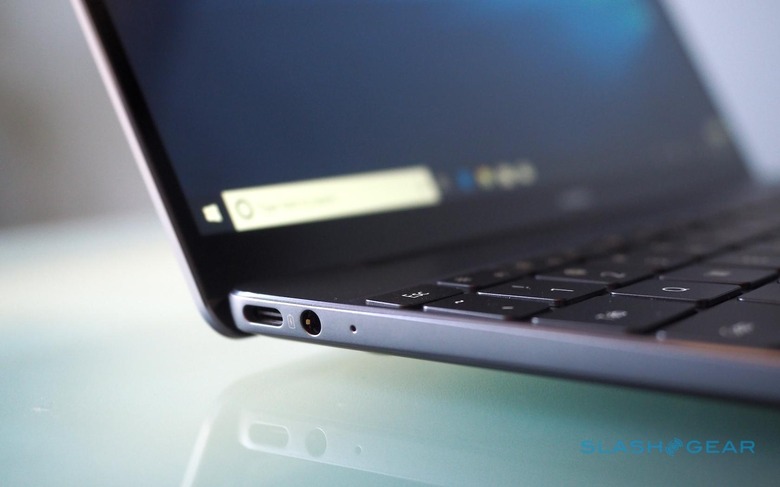 Open the Huawei up, meanwhile, and you find the 13-inch 2160 x 1440 touchscreen has considerably smaller bezels. In fact, the company says, it has managed an 88-percent ratio of screen to body, while the 3:2 aspect ratio suits productivity too. The FullView panel supports 100-percent of the sRGB wide color gamut, and offers 300 nits of brightness.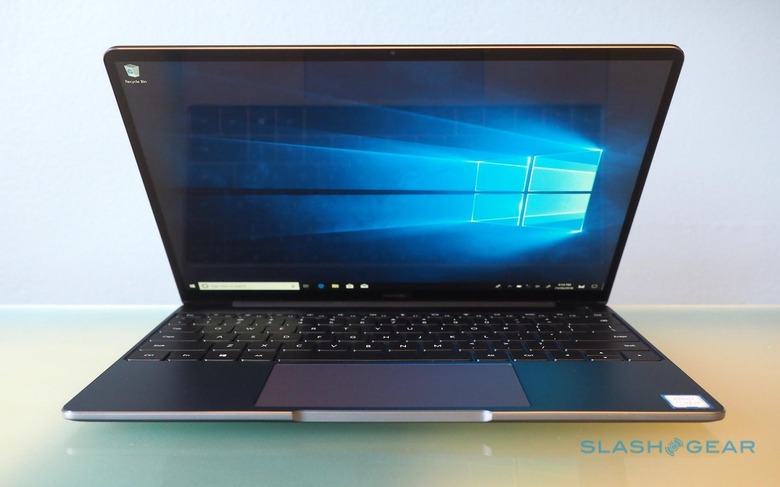 There'll be two configurations. The cheapest, at $999, will have an 8th Generation Core i5-8265U processor, with Intel UHD Graphics 620, and a 256 GB PCIe SSD. There's also 8GB of LPDDR3 memory as standard, and it will come in Mystic Silver.
At $1,299, meanwhile, there's a Space Gray 8th Generation Core i7-8565U model. That throws in NVIDIA GeForce MX 150 graphics, too, with a 25W TDP and 2GB of dedicated memory. It also doubles up the storage, to 512GB of PCIe SSD. Not bad for something weighing 2.86 pounds.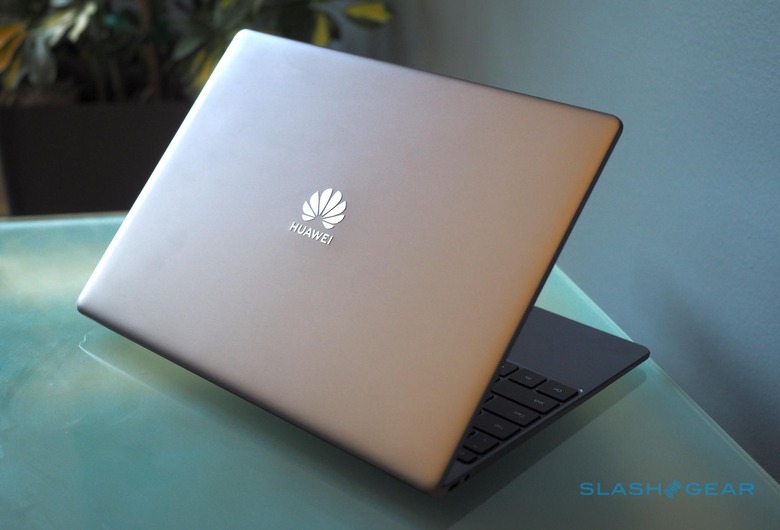 Huawei has used a new version of its active cooling system, Shark Fin 2.0, to keep the notebook chilled. The fans can spin at up to 8,000 rpm, while they move 25-percent more air volume than a traditional fan. Separate CPU and GPU fans help with both performance and noise.
Whichever model you choose, there's a 41.7 Wh battery. On the Core i5, Huawei rates that as good for up to 10 hours of Full HD video playback. With the discrete graphics, that dips to 9.6 hours. It's charged with an impressively compact 65W USB-C 9V/2A fast charger, that can deliver 2.5 hours of office-style tasks after only 15 minutes plugged in (albeit with the MateBook 13 in sleep mode or powered off at the time).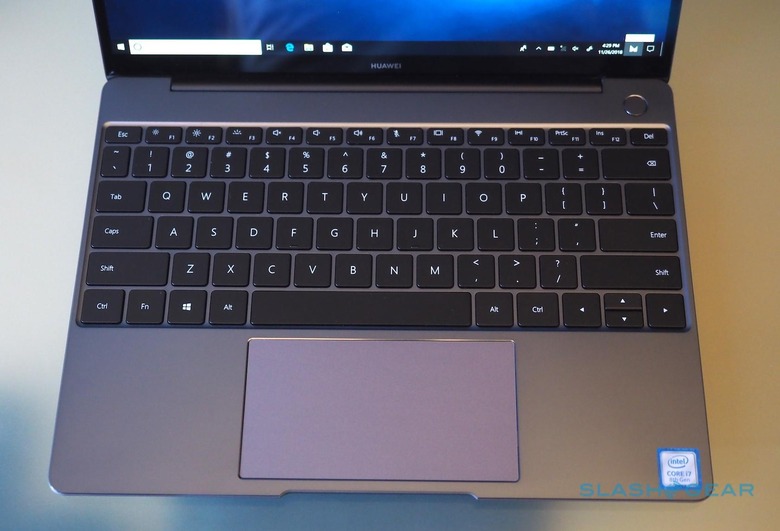 As for connectivity, there are two USB-C ports, one of which supports data and charging, while the other handles data and DisplayPort for an external screen. There's a 3.5mm audio jack, too, along with WiFi 802.11ac and Bluetooth 5.0. A 1-megapixel camera lives above the screen, and there's Dolby Atmos audio. Like some of Huawei's recent phones, the power button doubles as a fingerprint sensor.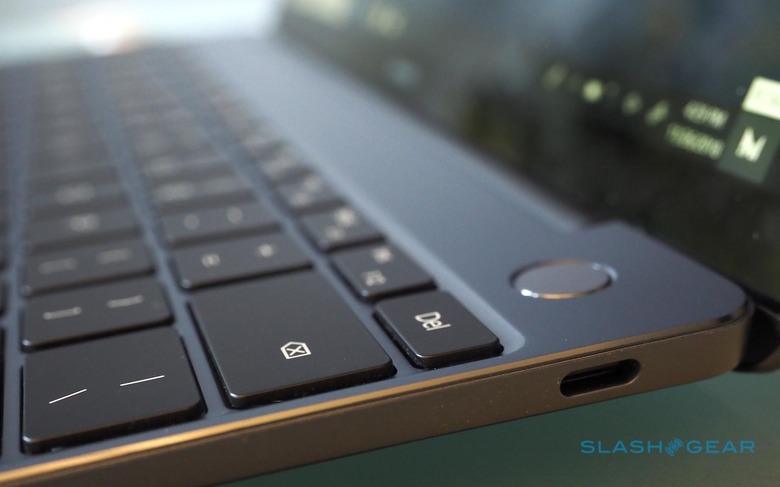 That's actually Huawei's second-generation sensor, which the company says will log you into Windows within ten seconds. The keyboard is backlit and has 1.2mm key travel, along with being spill-proof. Huawei's touchpad has also been improved, for better accuracy.
In terms of the overall range, the MateBook 13 will slot in-between the MateBook X Pro and the MateBook D for portability, but offer more performance than the MateBook X and MateBook E. What particularly stands out, though, is just how much bang for your buck you're getting with Huawei's machines. That's particularly striking when you compare them with the new MacBook Air, yes, but it's aggressive against other Windows 10 notebooks too.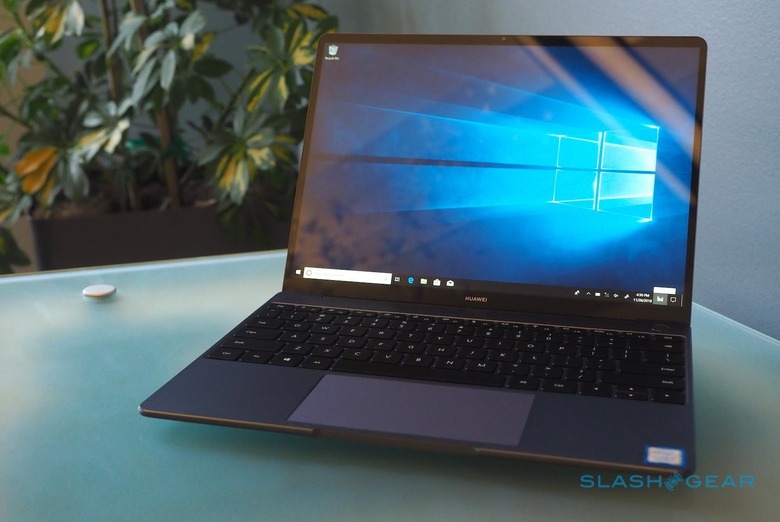 Sales kick off on January 29 though Amazon and Newegg, with broader availability from February. Huawei is bundling its MateDock 2 as well, in addition to a year's subscription to Microsoft Office Personal.