Huawei Mate X delayed after Samsung's Galaxy Fold woes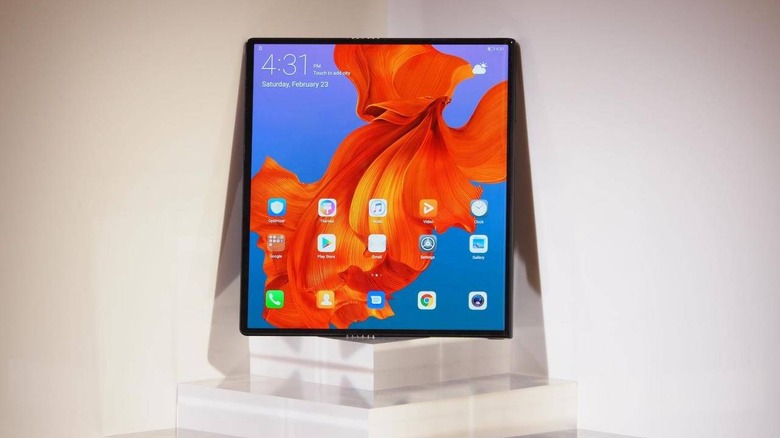 With no new release date in sight for the Galaxy Fold, Huawei has decided to use Samsung's story as a cautionary tale and delay its own folding smartphone, the Mate X. Huawei unveiled the phone back in February and was looking to launch it sometime this summer, but it has decided to take more time to put the device through additional testing.
In other words, Huawei wants to make sure it doesn't make the same mistakes Samsung made in launching the Galaxy Fold. Samsung seemed primed to release the device back in April, but when reviewers first got their hands on the phone, a number of them noticed it was damaged easily. A now-removed teardown by iFixit put in plain terms just how delicate the Galaxy Fold was, and these problems led Samsung to delay the device to a yet-unannounced date.
As we wait for Samsung to deliver a new release date for the Galaxy Fold, Huawei says that the Mate X will now be arriving in September. The company confirmed this news to CNBC, with a spokesperson saying that the Galaxy Fold's launch woes have made the company careful to avoid similar problems. "We don't want to launch a product to destroy our reputation," the spokesperson added.
Huawei will use the extra time to perform testing with carriers and app developers. On the app side of things, this delay allows Huawei more time to make sure apps work properly when the device is fully unfolded. Of course, making sure that that the expensive Mate X doesn't break after light usage is probably a priority as well.
In speaking to CNBC, that Huawei spokesperson said the company is confident that it can still deliver the Mate X despite multiple setbacks in the US, where it's been blacklisted. We'll see if that's the case soon enough, and we'll keep an eye out for official word of a new release date, so stay tuned.