Many of you have probably figured this out by now, but the Galaxy Fold is a delicate device. After a number of reviewers reported problems with malfunctioning displays, Samsung decided to delay the Galaxy Fold's release date over those issues. That delay didn't come before iFixit managed to get its hands on the device, and its teardown today shows us just how fragile the Galaxy Fold actually is.
The new teardown published today it quite the lengthy one, owing to the fact that the Galaxy Fold is anything but a typical smartphone. Obviously, the phone's folding display was a big area of focus for iFixit, but it also took particular interest in the hinge that allows the phone to fold. Right off the bat, things aren't looking great in that regard, as the bezel bordering the display has a 7mm gap at the hinge – large enough to let dust, debris, or water in and damage the OLED display from underneath.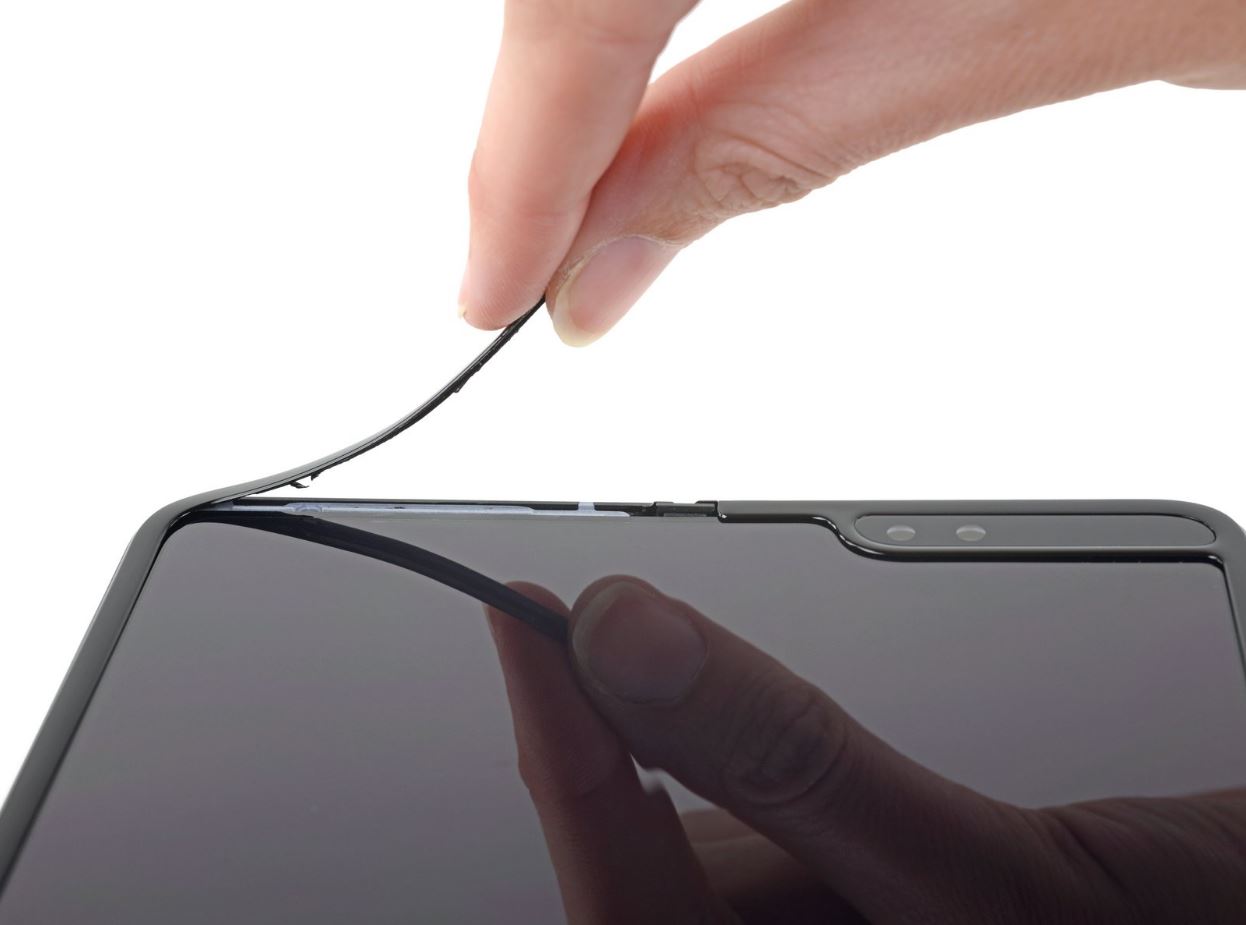 Things don't get much better when the phone is all folded up either. Though iFixit notes that the larger, folding display is protected while the phone is closed, there's enough of a gap around the spine to let in dust there as well. Dust and dirt getting into any phone isn't a good thing, but when that phone costs nearly $2000, it turns into one of those worries that keeps you up at night.
As far as actually getting into the phone is concerned, iFixit starts by removing the back cover and the outer display, which are held in place by light amounts of glue. Happily, all of the internal components are secured by standard Philips screws, but both of the phone's batteries (8.22 Wh and 8.65 Wh) are firmly glued in place. While the phone doesn't have any ingress protection from the outside, the motherboards do feature silicone seals around most of its connectors, giving them some degree of water resistance.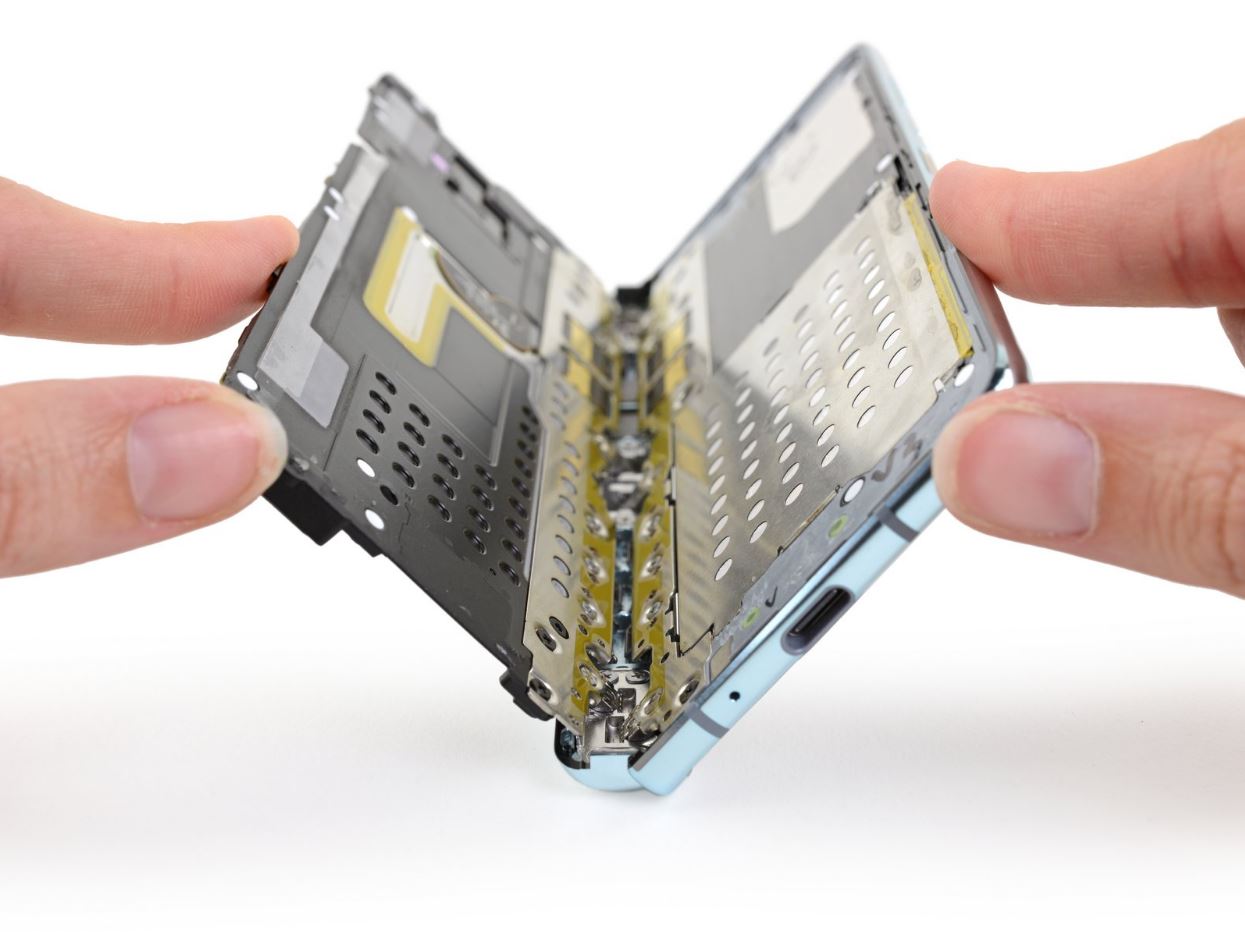 With that, it's time to take the phone's larger display off, which is a surprisingly easy endeavor. Though iFixit marvels at the work that went into making the Galaxy Fold's hinge and folding mechanisms, it worries about the lack of proper protection from dirt – a running theme throughout this entire teardown.
In the end, iFixit gave the Galaxy Fold a repairability rating of 2 out 10. The fact that only Philips screws are used throughout the phone earned it points, as did the Galaxy Fold's many modular components. One thing is clear at the end of it all, though: the Galaxy Fold is a very fragile phone, with iFixit saying users will "almost certainly be replacing the screen before long." Be sure to read through iFixit's full teardown (archived) if you've got a few minutes to spare this morning, as it offers a lot of insight into what makes the Galaxy Fold such an impressive – if delicate – device.