Huawei Mate 9 Pro is the Porsche Design sans Porsche Design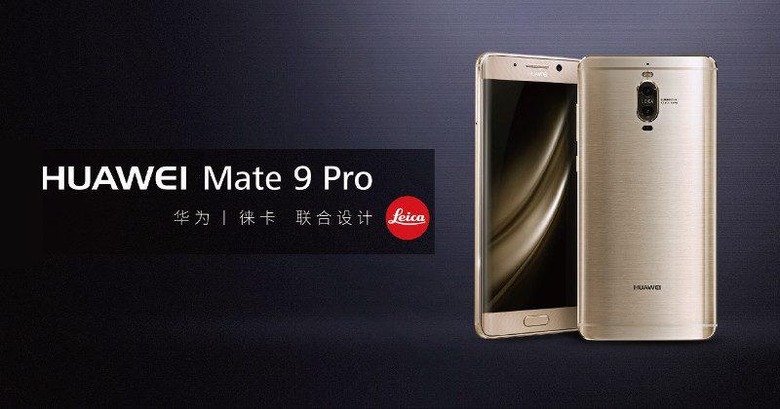 Earlier this month, Huawei made a big grab for the smartphone market when it unveiled not just the Huawei Mate 9 but also a limited edition, and expensive, Porsche Design Mate 9. Not surprising but still disappointing, the Mate 9 paled in a few places compared to the luxury version, leaving interested buyers in a sort of no man's land in terms of specs and price. Well, not if you live in China, where Huawei has just unveiled the Huawei Mate 9 Pro, which has the same specs as the Porsche Design, but without the design, branding, and price that comes with the latter.
That translates to a smaller 5.5-inch 2560x1440 QHD AMOLED screen, the latest Kirin 960 processor, 4 or 6 GB of RAM, and a dual-lens Leica camera setup. Those are the same specs as the Porsche Design Mate 9 and the Mate 9 Pro also borrows some design cues as well, like the front placement of the fingerprint sensor. However, it doesn't bear the same aesthetics and materials as the luxury version, which may be just fine for regular consumers.

Those consumers would have otherwise had to settle for the Huawei Mate 9 which, though larger with a 5.9-inch screen, only sticks to 1080p resolution. The memory configuration is also fixed at 4 GB for RAM and 64 GB for internal storage. Most of the specs, however, do remain the same, save for the fingerprint scanner that is located at the back instead.

As one might expect, the Mate 9 Pro also sits in between the two in terms of price tags. The configuration with 4 GB of RAM and 64 GB of storage goes for 4,699 RMB ($690) and the 6 GB RAM, 128 GB storage combination climbs up to 5,299 RMB ($775). In contrast, the Porsche Design Mate 9 asks buyers to part with around $1,500 to get one.

The biggest question now is whether the Huawei Mate 9 Pro will be made available in other markets. It is currently only headed to China, though Huawei has also made some of its devices available for purchase in Europe and even in the US.