This week we're having a peek at the global version of the Huawei Mate 8. This device takes all the good bits from the Huawei-made Nexus 6P and puts them into a case that's large – or larger, rather. This device works with an octa-core Kirin 950 processor with four Cortex-A72 and four Cortex-A53 CPU cores and a 6-inch, 1080p display. And it has a very, very good fingerprint scanner on its back. Too bad it's not coming to the USA – yet.
Huawei has their own EMUI user interface installed here on top of Android Marshmallow, and it works more or less the same as what you've experienced with EMUI before. It's a simple UI, looking just a TINY bit different from Android, using Huawei's own icons and list designs. Basically it's a well designed skin.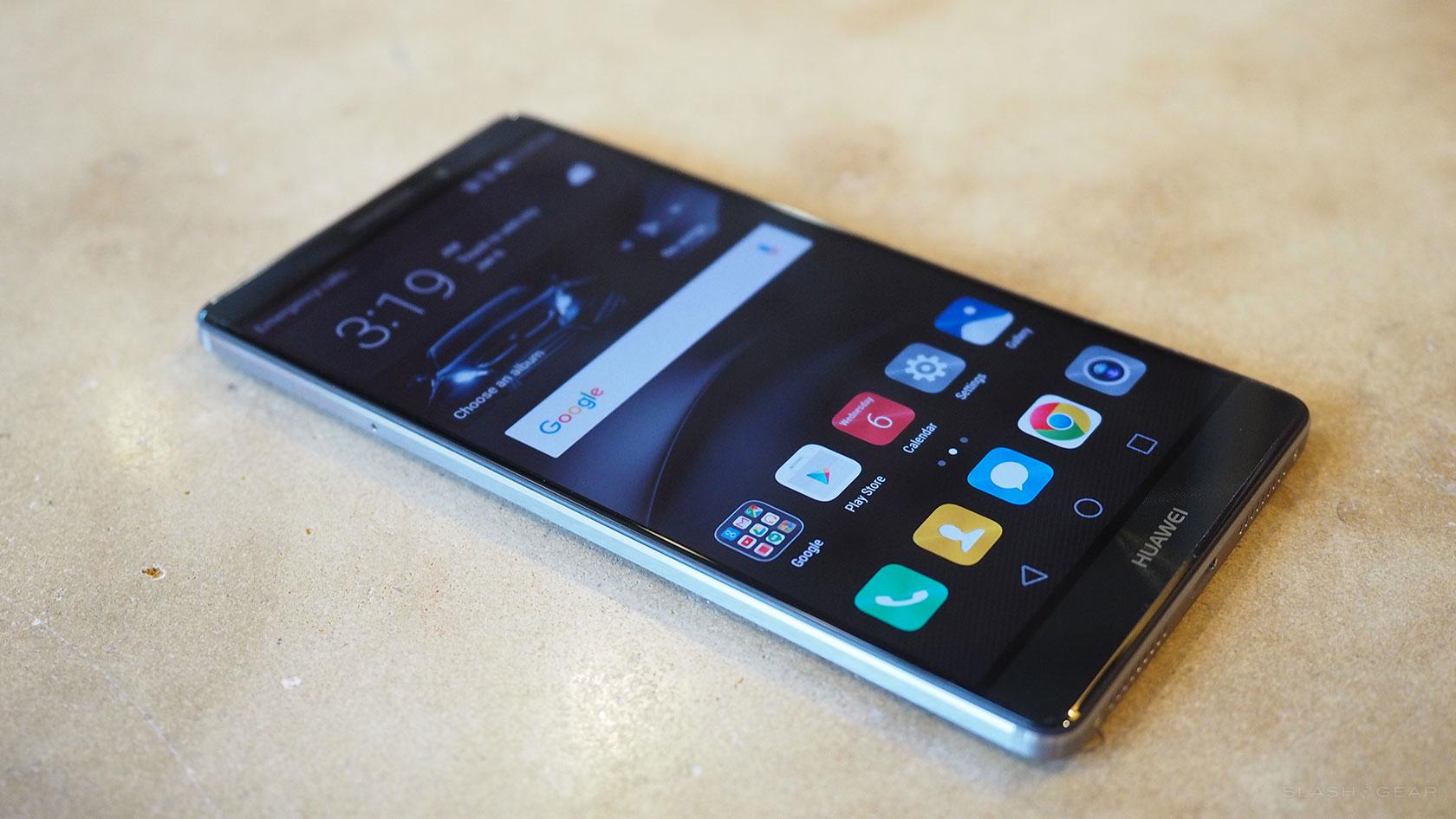 The camera seems to be up to snuff when it comes to comparing to the Nexus 6P. It very well should be – if the fingerprint scanner is any indication, this device's camera might just be the same model inside. UPDATE: The Sony IMX298 is what we're working with here.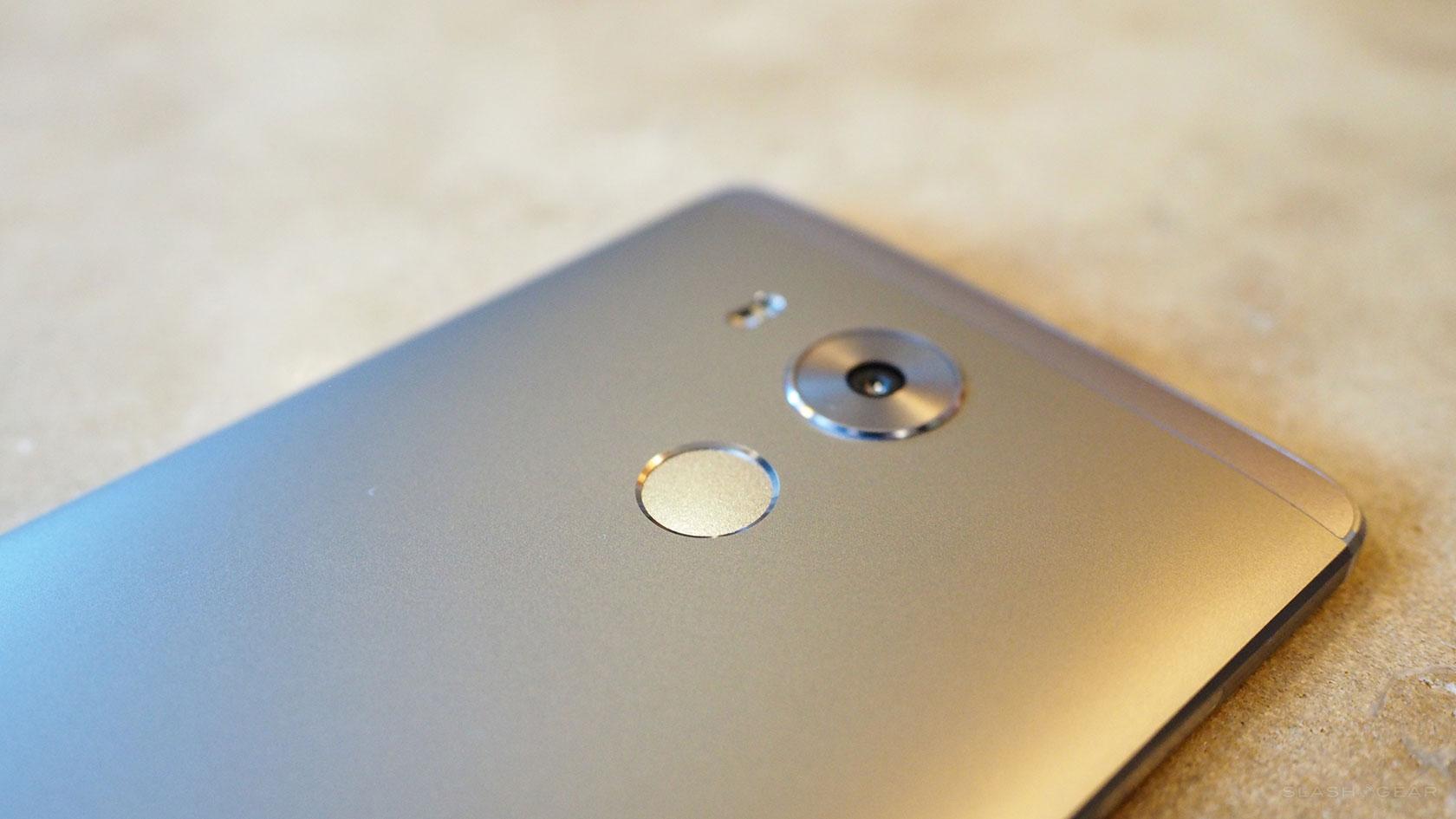 One big difference between this and the Nexus 6P is its use of a micro-USB (read: not Type-C) on its bottom.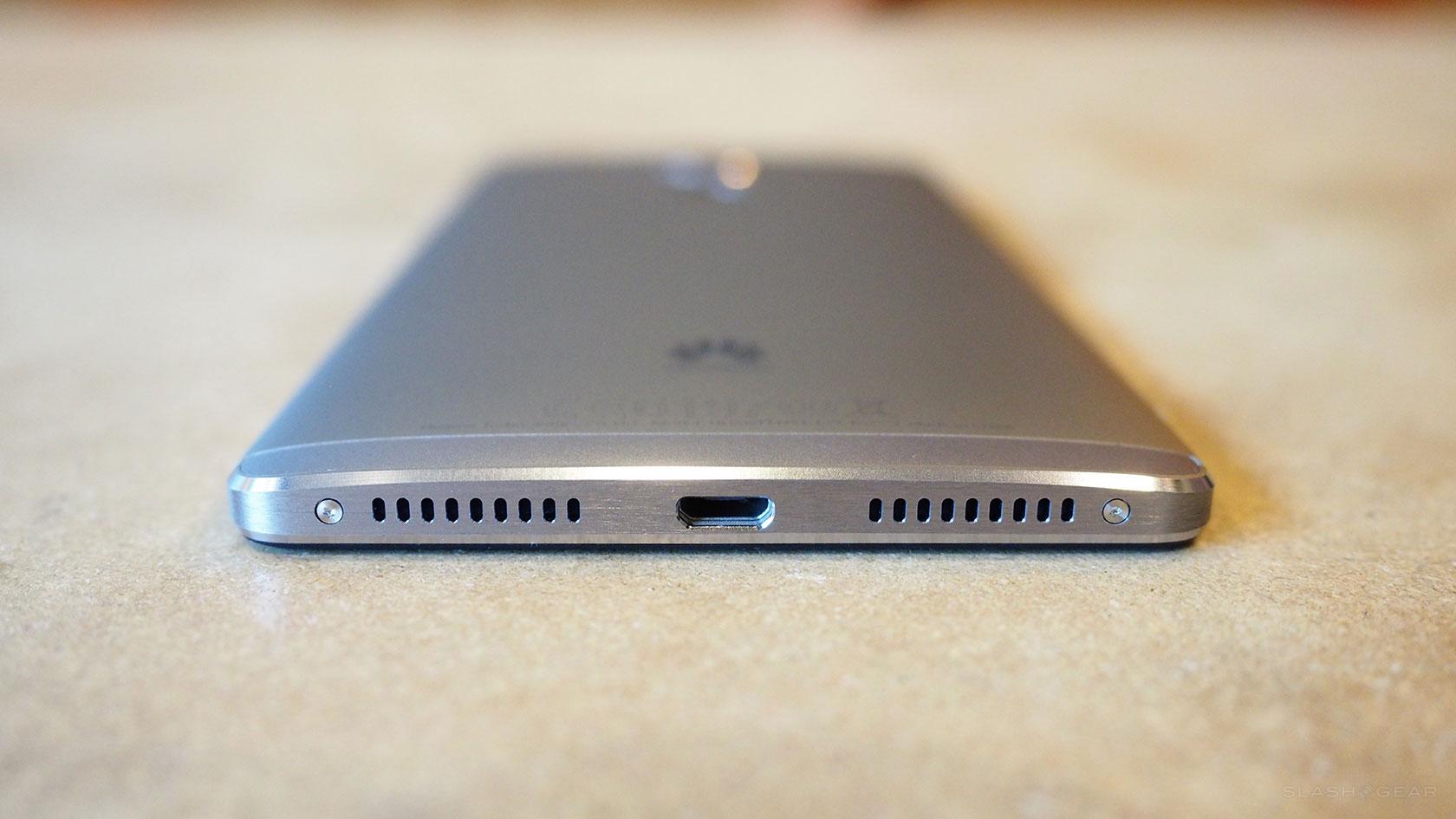 We'll be putting this device through our review paces over the next few days and week. Stay tuned to see what it's all about.
The Huawei Mate 8 will be coming to the following countries in its first-wave release. We'll have to wait and cross our fingers for a USA release in the near future.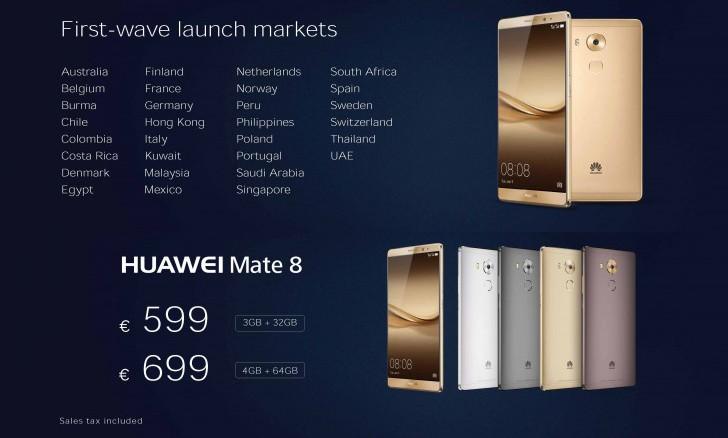 Above you'll see the pricing on this machine as well. Two different editions are being made available with the first wave in three colors.