Huawei Mate 20 X Takes Pro Out A New Gaming Door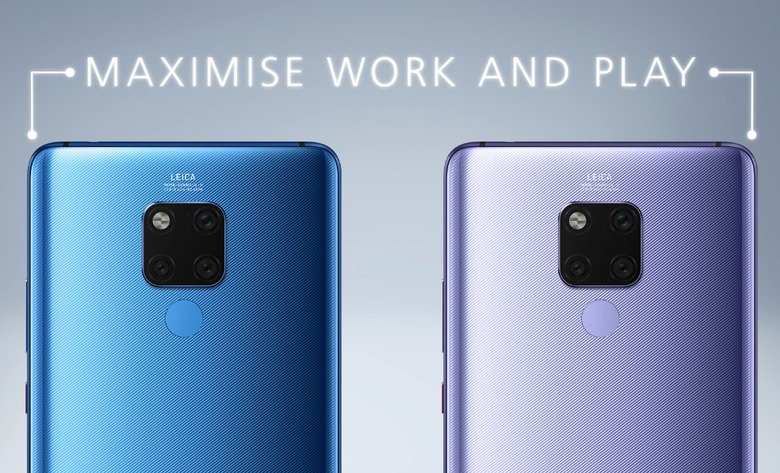 This week Huawei surprised their audience with a smartphone OTHER than the one that'd been leaked. They revealed the Huawei Mate 20 Pro, sure, but they also showed off a new Huawei Mate 20 X. This new Mate 20 X came with a 7.2-inch OLED display with a 5000mAh battery under the hood and a triple-lens camera system on its back similar to the Pro. This massive device also rolls with a new Huawei M-Pen.
The Huawei Mate 20 X has what Huawei calls their "most powerful Kirin 980 SoC" inside, so you know it must be good. Inside is Huawei's new Graphene Film and Vapor Chamber Cooling System, and the whole unit is IP53 rated water and dust resistant. All of this is contained within a smartphone that'll be released in Midnight Blue and Phantom Silver.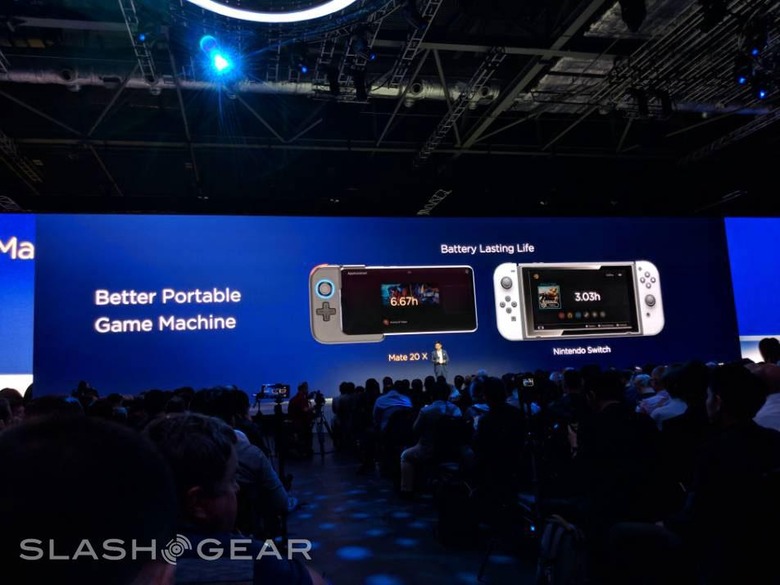 This phone is meant, at least in part, to be a portable gaming machine. Huawei showed a new gaming connector accessory for the system and compared it to the Nintendo Switch, saying they'd created a "better portable game machine." They suggested that the Nintendo Switch got 3.03h of battery life in portable mode while the Mate 20 X got 6.67h.
A winning performance, for the unmatchable victory. GPU Turbo 2.0 delivers a no lag, crystal clear gaming experience. #HUAWEIMate20X #HigherIntelligence pic.twitter.com/pvjKK8UIHk

— Huawei Mobile (@HuaweiMobile) October 16, 2018
The display on this Mate 20 X is 7.2-inches diagonally with a single teardrop-style notch. This display is OLED and has 2244 x 1080 pixels across its face. The phone has an 18.7:9 aspect ration and DCI-P3 HDR capabilities. This device's frontside has an 87.83% screen-to-body ratio.
Around the back is a setup very similar to what you'll find on the Huawei Mate 20 Pro. There's a 40MP Ultra-wide-angle Lecia Triple Camera in the same configuration as the Pro, complete with a big fat LED flash, too.
The Huawei Mate 20 X was suggested to be coming to retail availability starting on the 26th of October, 2018. At that time, the device will cost around 900 Euro in its 6GB RAM and 128GB internal storage iteration. This is similar to the Mate 20 Pro which will be made available on the 16th of October for approximately 1049 Euro with 6GB RAM and 128GB internal storage.