Huawei Mate 10 Pro's biggest limits
The Huawei Mate 10 is the realization of Huawei's take on the highest-end smartphones released this year. As such, it replicates a number of the most pervasive trends – and not always the good ones. One of these is a "HUAWEI HullView Display" – which is part of the 18:9 screen ratio trend that's popped up on the biggest brand phones in the world. This device also has a pair of cameras at its back – not unlike a few of the most popular Huawei smartphone releases over the past 12 months.
Positives
This device has the "world's first Kirin AI processor" with the Kirin 970 – so says Huawei. Its backside cameras were co-engineered with Leica – similar to a few previous Huawei releases. Its back also has a fingerprint reader, while its front is completely devoid of physical buttons.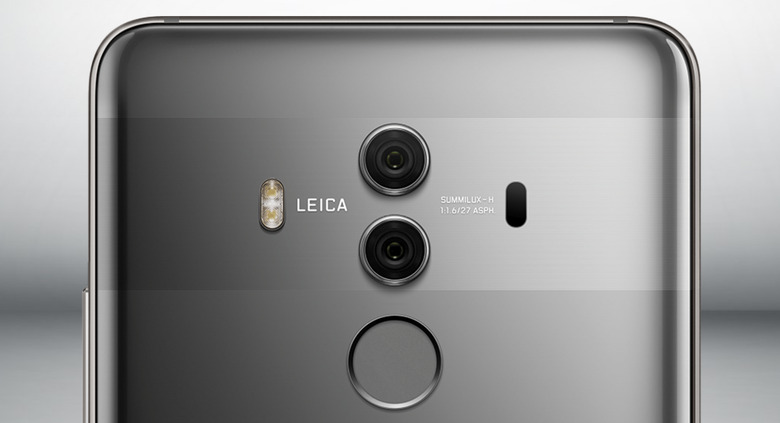 The camera set at the back is a "new Leica dual camera" system with one 10MP monochrome camera and the other a 12MP RGB shooter with f/1.6 Aperture. This system has OIS (optical image stabilization), and a BSI CMOS sensor as well as dual-LED flash. Inside are 2x hybrid zoom and the ability to capture 4K video. This system has PDAF and CAF as well as lazer + depth autofocus.
Inside is a massive 4000mAh battery, allowing the device to roll for extended periods of time. This device also has Huawei's Smart Power Management, so the battery time can last well beyond the average device with similar battery size. We'll know the full extent of this battery setup once we run our full review.
Negatives
This phone has no headphone jack. Included in the box are the following accessories and such:
• USB-C Earphones ×1
• Charger ×1
• USB-C Cable ×1
• USB-C to 3.5 mm Headphone Jack Adapter ×1
• Flexible Clear Case ×1
• Quick Start Guide×1
• Eject Tool x 1
So you'll have earphones (earbuds) that work with the smartphone right out the gate, as well as a converter. So you'll be able to use standard headphones, but you'll be unable to charge your phone at the same time.
This smartphone has no microSD card port. That means that the internal storage this device comes with is what you get – and you're not going to be flipping cards in and out if you're on a long trip snapping massive amounts of photos. The good news is you'll get either 64 or 128GB of internal storage, so you'll be OK from the start.
Are these reasons enough to get you to go to a different phone? Will you be convinced by the top-notch features above, or will the few negatives be enough to turn your eye to something more versatile?