Huawei Mate 10, Pro aim for iPhone X release war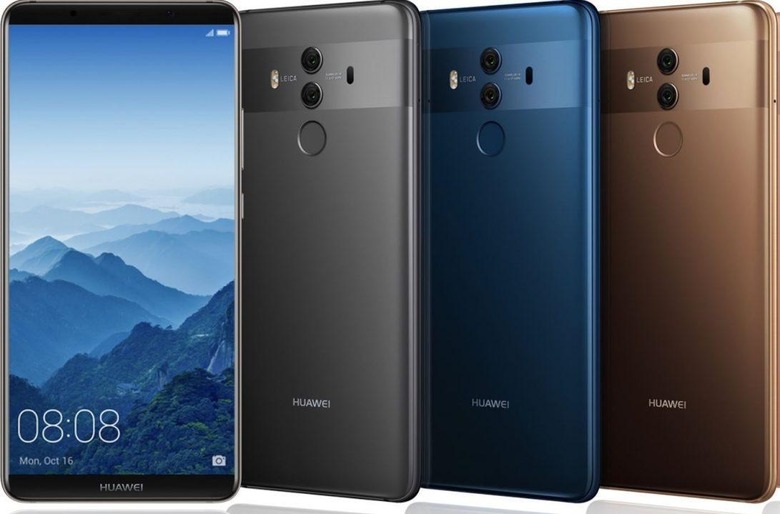 Huawei announced its new Mate 10 and Mate 10 Pro flagships at an event in Berlin this morning, and like so many other smart devices these days, the focus is firmly on AI. However, Huawei is looking to take things one step further by outfitting its Kirin 970 CPU – the brains of the operation in the Mate 10 and Mate 10 Pro – with a Neural Network Processing Unit for onboard artificial intelligence.
Among other things, this means that you'll have an extra degree of privacy since the NPU won't rely on cloud-based processing.
says that the Kirin 970 and the NPU it's equipped with offers 25x better performance and 50x greater efficiency for AI-related tasks than four Cortex-A73 cores, according to its own testing. It'll be interesting to see how it holds up compared to other flagship processing units when the Mate 10 and Mate 10 Pro are actually out in the wild.
Aside from the NPU, the Kirin 970 brings together an octa-core ARM Cortex CPU and a Mali-G72 GPU that boasts 12 cores. Four of those CPU cores will be Cortex-A73s clocked at 2.36Ghz, while the other four are Cortex-A53s at 1.8GHz. We're used to such a set up in octa-core mobile CPUs, though it's worth noting that the clock speed and core types don't change as we jump from the standard Mate 10 to the Mate 10 Pro.
Switching gears to the display, we actually do find some significant differences between the Mate 10 and Mate 10 Pro. On the Mate 10, we'll have a 5.9-inch Huawei FullView Display that outputs at 2560x1440 resolution. With the Mate 10 Pro's 6-inch display, we actually see a dip is resolution (down to 2160x1080), but on this handset, we're treated to an OLED display rather than the standard LCD display on the Mate 10. Both, we should note, support HDR10 as well.
With the cameras on both phones, we're seeing the same dual-lens set up Huawei has become fond of recently. The camera has been co-developed with Leica and will feature a 12MP RGB lens paired with a 20MP monochrome sensor. Optical Image Stabilization will be present, and here's where we'll see the benefits of onboard AI, as the Bokeh effect and digital zoom will both be AI-powered.
The Huawei Mate 10 will be the first out of the gate, launching later this month in Europe with 64GB of storage and 4GB of RAM for €699. In mid-November, we'll see the Mate 10 Pro launch with an added 128GB+6GB model for €799, along with a special edition Porsche Mate 10 with 256GB of storage and 6GB of RAM for €1395. We'll keep an ear to the ground for any news of a US release date, so stay tuned.