Huawei Kirin 980 revealed: World's first 7nm SoC is headed to new phones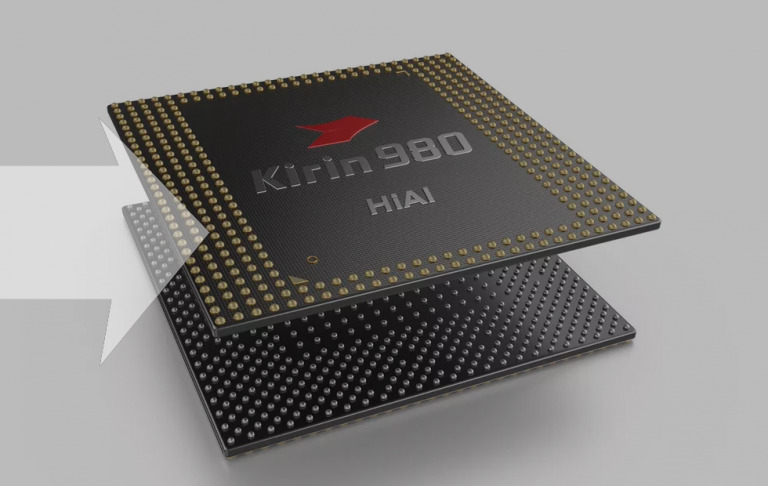 Just a short while ago, Huawei hosted a keynote address at IFA 2018 centered around mobile AI. During this keynote, it made a pretty big announcement by revealing the Kirin 980 system on a chip (SoC). Huawei bills this as the first commercial SoC built on TSMC's 7nm process, and because of that design, it should bring some big boosts to performance and efficiency with it.
In general terms, Huawei says that the 7nm process will offer a 20% performance improvement and a 40% efficiency improvement over SoCs made with the 10nm process. Those increases to performance come from the Kirin 980's new Cortex-A76 cores. Those cores are arranged in an architecture that involves two "super-big" cores and two big cores, all based on the Cortex-A76, along with four little cores based on the Cortex-A55.
What Huawei's doing here is something of an iteration on the traditional big.LITTLE architecture. The two super-big cores will handle the most intensive tasks your phone carries out, while the two big cores are more focused on striking a balance between power and efficiency. The four smaller cores are the most efficient of the bunch, and they'll be handling the lighter activities that don't necessarily need a ton of power.
The Kirin 980 uses a Mali-G76 GPU, and by Hauwei's description, it should offer a significant increase in power over the previous generation – 46% greater processing power and 178% improved power efficiency, to be precise. The Kirin 980 will also use dual neural processing units for on-device AI, with Huawei saying that the SoC is capable of recognizing up to 4,500 images per minute. That's the only real statistic Huawei shared about the Kirin 980's AI capabilities, but assuming it's accurate, it says a lot about what the new SoC can do.
Other specs worth noting include an LTE Cat.21 modem that boasts download speeds of up to 1.4 Gbps, and Huawei's fourth-gen ISP that should provide better support multi-camera phones. In general, Huawei says that this new ISP will bring a 46% increase in data throughput over its predecessor.
Those are all impressive statistics, and they should make it clear why people and companies are excited for SoCs made with the 7nm process. The increases to power and battery life have the potential to be pretty huge, and if the statistics that Huawei shared today are accurate, then the Kirin 980 might just offer those big generational leaps we've been looking forward to.
However – and this is definitely worth keeping in mind – for as great as the Kirin 980 sounds on paper, we haven't seen what it's capable of in an actual phone yet. Even Huawei's own announcement attempts to temper expectations a little bit by pointing out that these specifications do "not represent the specifications of the phone using this chip."
In other words, while the Kirin 980 is definitely an exciting announcement, we probably shouldn't expect it to run quite so well in real-world scenarios. We'll get the chance to see how it performs as the centerpiece of a mobile device soon enough, as Huawei says that the Kirin 980 will begin appearing in Mate-branded devices this October. Stay tuned.