Huawei Ideos U8150, S7 Tablet & Hx Concept Hands-On [Video]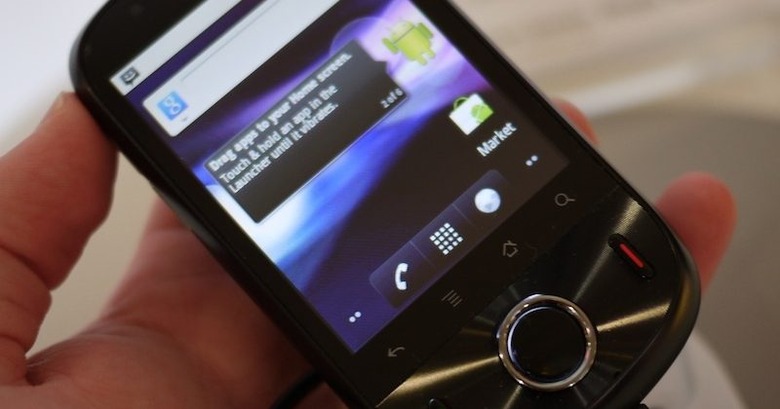 Huawei are another company going in for Android in a big way, already behind several of the operator-branded budget smartphones on the market and hoping to follow up that success with the new Ideos U8150, a Froyo 2.2 smartphone with what's tipped to be a roughly $150 unsubsidized price tag.  As well as playing with the U8150 at IFA 2010 today, we also grabbed a fleeting moment with the Ideos S7 tablet and a (non-functional) Huawei prototype for their idea of a potential gaming MID.
Video demos after the cut
The U8150 is largely what you'd expect from a budget Android smartphone – a 2.8-inch QVGA touchscreen, 3.2-megapixel camera and relatively bulky chassis – though there are some moderately unusual features.  The touchscreen is capacitive, not resistive, and there's 3G mobile hotspot functionality for up to eight WiFi-connected devices.  Build quality is fair, too, with only the D-pad being a little less than responsive, and there was no apparent sluggishness despite the absence of a cutting-edge 1GHz processor.
Huawei Ideos U8150 hands-on:
[vms 305d1a6308d2a0cf1c39]
As for the Ideos S7, unfortunately that had no network connection and so we couldn't really put the internet tablet through its paces.  However, responsiveness of the homescreen alone was mixed, with navigation tabs sometimes requiring two or three taps in order to respond.  Had Huawei managed to get the S7 to the market back when it was first announced in May, they could have stood a chance, but with Froyo rivals like the ViewSonic ViewPad 7 and the larger Toshiba Folio 100 fast approaching, it's hard to see how the Ideos S7 could carve a niche.
Huawei Ideos S7 Tablet hands-on:
[vms dc89bf3d036528821993]
Finally, Huawei were showing the Hx, a concept "media terminal" which would supposedly have a modular gamepad/keypad/kickstand attachment.  Seeing as it was non-functional, Huawei didn't have to actually worry about fitting in all the necessary components – it's as slim and slick as any concept design – but we'd like to see the company turn some of the budget imagination shown in the U8150 to a working model with a similarly low price.