Huawei honor v8 puts a lot of focus on its dual camera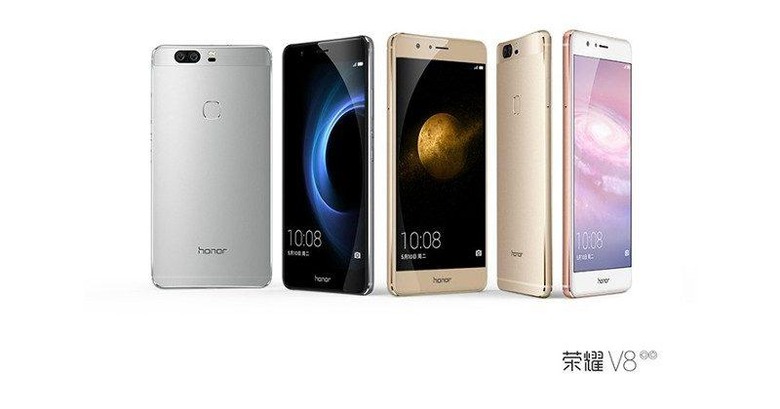 Huawei's Honor sub-brand may not exactly be known, especially in the West, for premium grade smartphones, but it is changing that perception with the newly unveiled honor V8. For one, it flaunts some of the highest specs you'd see in an early 2016 flagship. Yes, including at least one variant with a QHD screen. But not only that, it takes after its more high profile Huawei P9 cousin when it comes to cameras. In fact, it seems to use the same dual cameras, with an added trick of its own.
While dual lens cameras on smartphones isn't exactly new, the Huawei P9 put a different spin on the still uncommon trend. It paired a regular colored sensor with a monochrome sensor, the latter more concerned about capturing depth information in order to increase the detail and quality of the resulting images. The honor V8 inherits that feature, in fact the same 12 megapixel 1.25 micropixel sensor it seems. Interestingly, it makes no mention of Leica this time. On the front is also an 8 megapixel camera, similar to the Huawei P9 as well.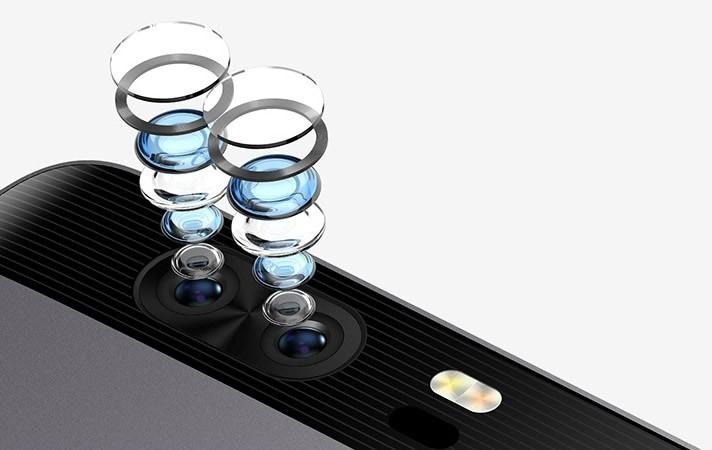 In addition to improvements in image quality, honor is also advertising a new feature that takes advantage of the dual cameras. It calls it "3D Dynamic Panorama", it is as it sounds. Or perhaps "reverse panorama" might be more appropriate. Whereas regular panoramas let you take sweeping images of a scene, this feature, instead, almost literally revolves around a single object, usually a person. You basically try to walk around a person/object to take a 360-degree shot, even with the subject moving a bit. The result is almost like an animated GIF that you can swipe left and right like scrubbing through a video. The dual cameras properly capture depth information so you end up with something like a parallax effect, with the background moving/panning slower than the foreground.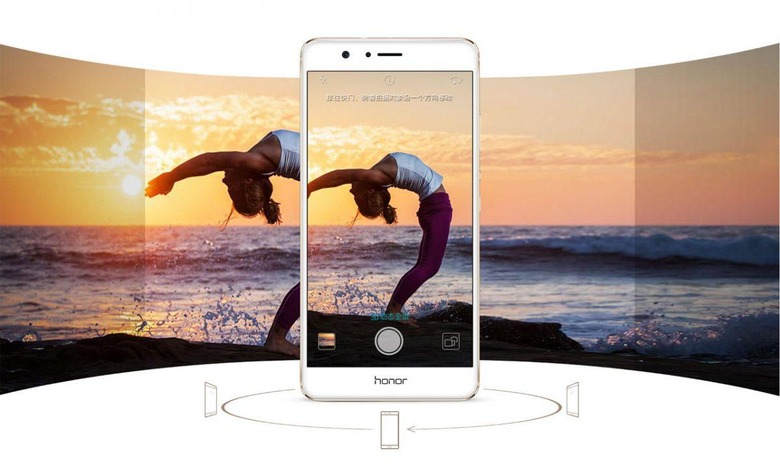 The result is perhaps best seen in action on this sample page.
The smartphone's specs aren't exactly shabby either. Inside is either a Kirin 950 or 955, Huawei's octa-core CPU clocked at 2.3 GHz or 2.5 GHz, respectively. All available configurations immediately start with 4 GB of RAM, which is definitely the highest sane offering this year. Internal storage choices include 32 or 64 GB, with an expansion option via a SIM and microSD card tray combo. The honor v8 has a 5.7-inch screen with either 1920x1080 FHD or 2560x1440 WQHD resolutions, depending on the model. Battery is rated at 3,500 mAh, which is still on the large side. The device runs Android 6.0 and Huawei's EMUI 4.1 custom experience.
Despite those high end specs, the honor V8 isn't going for a high end price. The KNT-AL10 configuration, which has the Kirin 950, FHD screen, and 32 GB of storage, goes for 2,499 RMB, roughly $385. The KNT-AL20 which bumps things up to Kirin 955, WQHD resolution, and 64 GB of storage, isn't that much higher at 2,799 RMB, or $430. Those are usually mid-range prices from other OEMs.
The launch of the honor V8 also coincides with Huawei's foray into the virtual reality space with an Honor VR headset of its own. But in case you're not that yet sold on VR, you won't have to worry about buying a headset just to test it out. Fortunately, honor's box for the honor V8 actually transforms into a Google Cardboard headest for your viewing pleasure.
Huawei Honor V8 specifications:
- OS: Android 6.0 Marshmallow (Huawei EMUI 4.1)

- Size: 157 x 77.6 x 7.75 mm

- Weight: 170g

- Display: 5.7" FHD LCD 386ppi (KNT-AL10) / 5.7" WQHD LCD 515ppi (KNT-AL20)

- Processor: Huawei Kirin 950 (KNT-AL10) / Kirin 955 (KNT-AL20)

- RAM: 4GB

- Internal Storage: 32GB (KNT-AL10) / 64GB (KNT-AL20)

- microSD card slot

- Camera (rear): Dual 12MP (F2.2)

- Camera (front): 8MP (F2.4)

- Connectivity: WiFi 802.11 a/b/g/n/ac (2.4/5GHz), Bluetooth v4.2 LE, NFC, IR blaster

- Battery: Li-Polymer 3,500 mAh

- IP rating: IP68 water and dust resistrance

- Others: Fingerprint, USB Type-C