Huawei Honor 9 finally official: release date, specs confirmed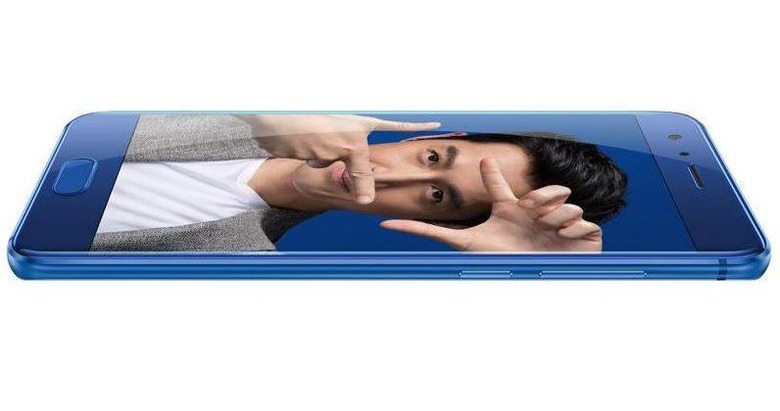 Here's a bit of news that will surprise almost no one: Huawei has officially revealed the Honor 9. This long-due reveal follows a string of rumors and leaks that detailed pretty much everything about the phone, from its dual camera array to its generous offering of RAM. As it turns out, the rumors we heard in the lead up to this reveal were pretty much spot on, so if you've been following those reports, you already know mostly what to expect.
In its reveal today, Huawei confirmed a lot of the Honor 9's internal hardware. The star of the show is the Honor 9's eight core Kirin 960 CPU from HiSilicon, which is paired with a Mali-G71 MP8 GPU. Depending on the configuration you choose, you'll be getting either 4GB or 6GB of RAM, so regardless of the Honor 9 model you take home, the user experience should be fairly snappy.
The Honor 9 boasts a 5.15-inch LCD display, which is where Huawei made some concessions in order to offer the phone at mid-range pricing. Unlike flagships from companies like Samsung and HTC, which offer QHD displays, the screen on the Honor 9 will only output at 1920x1080. Still, for a screen as small as 5.15-inches, 1080p will probably be enough for most people, and it has the added benefit of easing up on the battery when compared to those QHD devices.
Speaking of the battery, you'll be working with 3,200 mAh pack, which is equipped with fast charging but not wireless charging. One the back side of the phone, you'll find a dual-lens camera array, which features 12 MP and 20 MP lenses. This is similar setup to the Mate 9, as is the 8 megapixel front-facing camera.
Huawei is wasting little time in launching this device, revealing today that it will be available in China on June 16. So far, China is the only region Huawei has confirmed for launch, but keep in mind that the company is hosting an event in Berlin at the end of the month. Perhaps we'll learn about a European release then? Nothing is set in stone, but it certainly seems that way.
In any case, Huawei will offer this phone in three different configurations. When we convert pricing from Chinese Yuan, the 4GB/64GB model comes out to about $338, while the mid-tier 6GB/64GB model costs $397, just shy of $400. Finally, if you need more storage space, you can pick up the top-tier model with 6GB of RAM and 128GB of storage for around $441. We'll undoubtedly be hearing a lot more about the Honor 9 over the coming days and weeks, so stay tuned.