Huawei Honor 3 Launches As A 4.7-Inch Water-Friendly Smartphone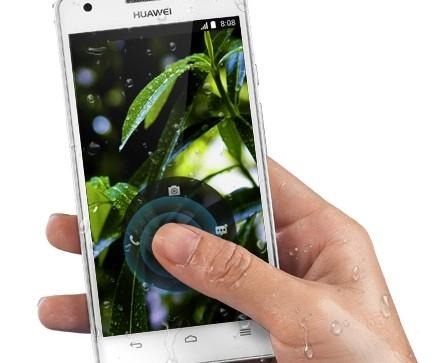 Huawei has unveiled the latest Honor branded smartphone. This one has arrived as the Honor 3 and it looks like the initial roll-out will be for those in China. The handset is a mid-level device with specs to include a 4.7-inch display at 1280 x 720 and Huawei's K3V2 processor. Specifically, this one clocks in as a quad-core processor at 1.5GHz.
That is paired with 2GB of RAM along with 8GB of internal storage, a microSD card slot and 13 megapixel Exmor RS rear-facing camera. Huawei has the Honor 3 running Android 4.2.2 Jelly Bean with the Emotion UI sitting on top. And while this next point may not be as common on mid-level handsets, the Honor 3 is also packing an infra-red (IR) sensor that will allow you to use the phone to control other household items such as the television.
Otherwise, those looking towards the Honor 3 will find an IP57 rating which means it is both dustproof and waterproof. Or more specifically, this means the handset should be able to withstand being in up to 1 meter of water for up to 30 minutes time. Or perhaps more important — it should be able to withstand a dunking in the pool or being out in the rain with little worry.
So far there hasn't been any indication of a widespread global release. For now Huawei has the Honor 3 priced at 1888 yuan, which would be roughly $310 in terms of US dollars.
Looking aside from the Honor 3 introduction, Huawei has also been talking 5G recently. In fact, just a few days earlier we saw chatter about how they were planning to launch 5G networks by 2020. Time will tell how this plan works out, but comments from the CEO bring talk of how they have "hundreds" of engineers working on this issue and about how it is "crucially important" for the modern world.
VIA: Android Community