Huawei Glory Revealed, Inexpensive Gingerbread Superphone for MetroPCS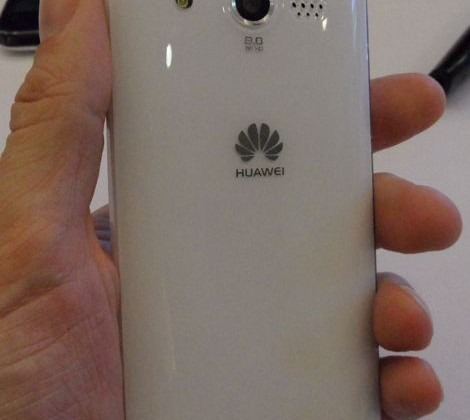 It's not often that we speak of Huawei at all, much less on how they're creating a superphone for Android. This device is what's possibly a dual-core but by all evidences a single-core processor*-having superphone running Android 2.3 Gingerbread, upgradable to Android 4.0 Ice Cream Sandwich, and rocking a 4-inch 854x480 pixel resolution display with an 8-megapixel camera on the back. Sound like a phone that's going to run you $400 or more? How does sub-$300 off contract sound to you?
This is the Huawei M886 aka Cricket Glory or Huawei Glory, a device that's coming out on Cricket this November and following up the massively successful Huawei Ascend, aka the "Cheapest Android Phone on the Market." The Ascend leaves off where the Glory picks up, Android 2.2 Froyo now ANdroid 2.3 Gingerbread on a 9.7mm thick, TFT LCD display toting 1900 mAh battery having device being sold as a pre-paid device in the USA.
Our pal Sascha Segan from PCMag recently got the opportunity to take a hands-on look at this device, some photos he took can be found here in the gallery below:
This device has a few unique features that move it slightly aside from the rest of the pack: first, a hardware feature. The battery cover on this device, aka the entire back of the unit, has a layer of clear plastic over a white innard, making the entire back have a unique 3D-ish appearance. The next difference is in the user interface. While this device takes a mostly vanilla look at Gingerbread, the icons and the switching of homescreens happens quite visibly. Also there's the ability to switch the locations of applications in your app drawer – a feature we're wishing for in all future iterations of Android, we'll have you know.
This device has 2 GB of memory inside along with a microSD card slot for expansion of said memory. This device in its current state has EVDO Rev. B but will ship with Rev. A for Cricket in the USA, and there's no way to output media to a larger screen at the moment. This factoid may only be temporary however as PCMag has been told that Huawei will be releasing some "surprising" media solutions by the time the device is released.
*Then let's talk about this processor the device is holding. What Sasha was told was that this device is rolling out with a 1.4-GHz Qualcomm MSM8655T processor which Huawei says is dual core. However, if you take a look at specs for that particular processor, Qualcomm notes that it is single core. What's the true truth? We shall soon find out!
You the viewer – are you looking forward to more pre-paid superphones like this, or are you happy with your current 2-year contract situations here in the USA?
[via Android Community]