Huawei Fit hands-on: A fitness watch to undercut Fitbit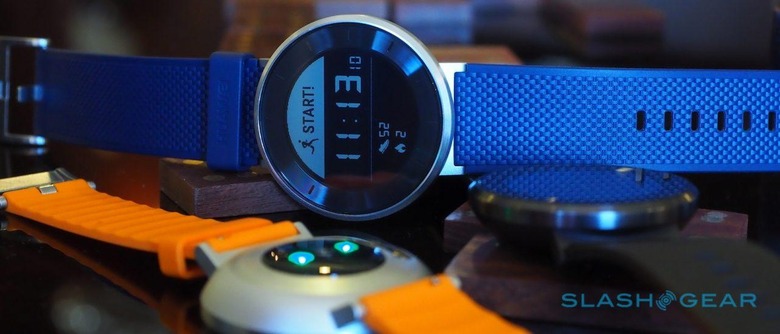 If there's a market for a wearable somewhere in-between a traditional smartwatch and a fitness tracker then Huawei wants to dominate it, and the competitively priced Huawei Fit is how it plans to do that. Revealed this morning at Huawei's event in Munich, Germany, but on store shelves in the US today, the Fit undercuts not only Android Wear watches, but is cheaper than fitness-first trackers like Fitbit's Charge 2. I strapped one to my wrist to see if it was Fit for purpose.
Like a Pebble Round, the aluminum case accommodates a circular display. Unlike Pebble's screen, however, Huawei has opted for a monochrome LCD rather than e-paper, with a backlight controlled by an ambient light sensor. It's a touchscreen too; in fact, there are no buttons at all on the Fit, with everything controlled via taps and swipes.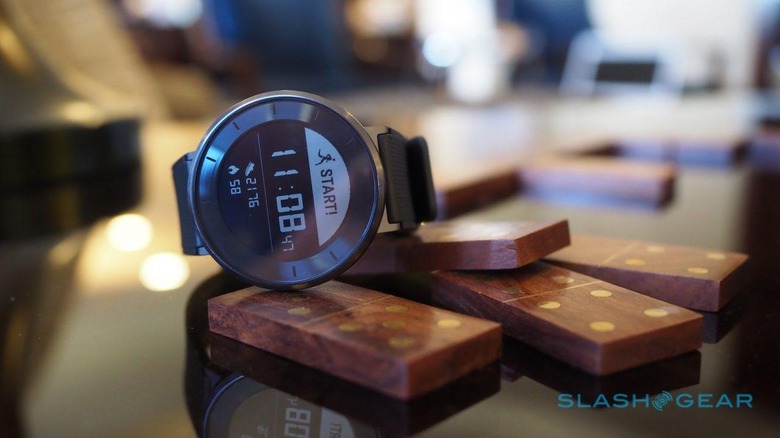 That's allowed Huawei to seal the body, and as a result the Fit is IP68 water-resistant to a depth of 5 ATM. Not only can it automatically when you're walking, running, cycling, or on a treadmill, it'll spot if you're swimming too. Exact measurements depend on what activity you're undertaking, but include the basics like distance, calorific and fat burn, overall time, and aerobic endurance, along with laps and other data.
After an exercise session is complete, both watch and the companion app – available for iOS and Android – show distance, duration, average pace, calories burned, heart rate range, exercise result score, any new records set, and VO2 max and recovery time. If you're a runner, the Fit app uses FirstBeat's training system to automatically figure out a training schedule depending on whether you're working up to a 5 km or 10 km run, a half-marathon, or a full marathon.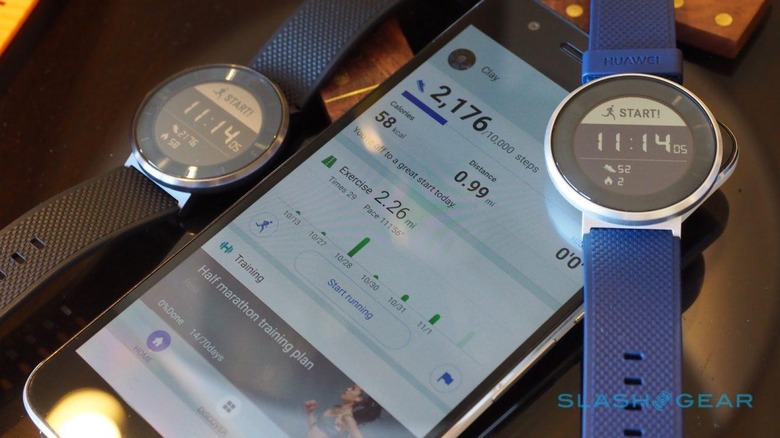 Presented in a calendar in the app – and, Huawei tells me, eventually synchronized with your regular calendar, though that won't be present at launch – the system automatically adjusts runners' targets and rest periods according to ongoing performance. It'll also take into account existing exercise habits and current level of fitness, in addition to what available time you have. So, if you're starting from scratch, the app might estimate several months to get up to half-marathon readiness, whereas if you're already fairly fit it could be much more aggressive in the targets it sets.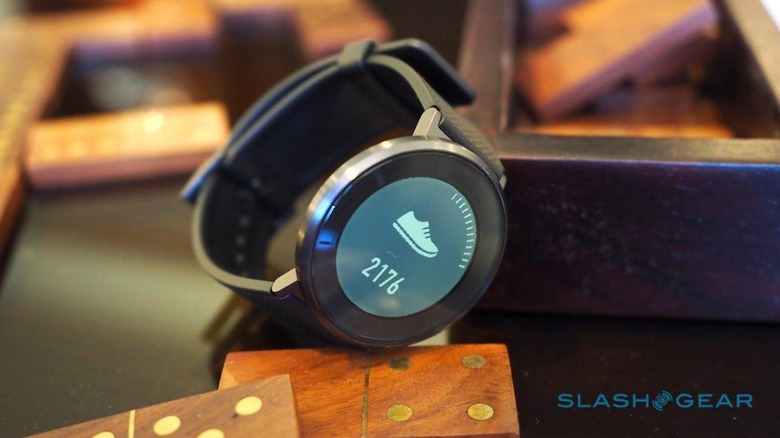 The other half of the fitness equation is sleep tracking, with the Fit able to differentiate between light and deep phrases. It rates your night's rest with a sleep quality index each morning.
Like other fitness wearables we've seen, Huawei bills the Fit as offering always-on heart rate tracking. The optical sensor on the back takes a reading every ten minutes, and is combined with a 6-axis motion sensor, and a capacity sensor that can tell if the watch is on a wrist or not. Huawei says that, even with its regular heart rate measurements, the Fit will last for six days; standby time is up to 30 days.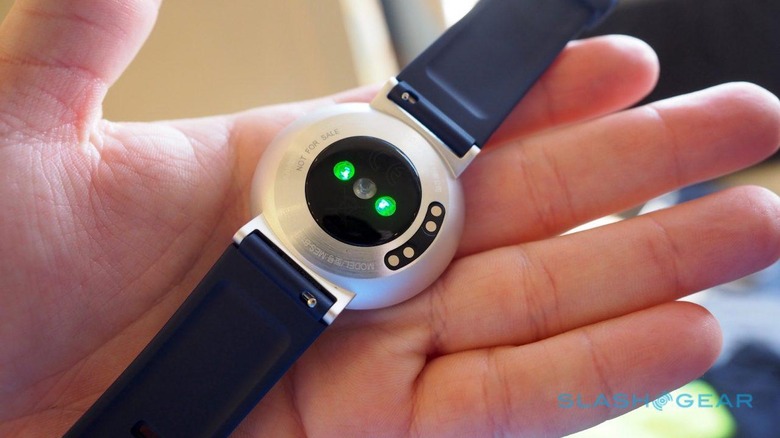 Charging is via a magnetically-attached cradle, with a microUSB port. It's the same approach as for the Android Wear based Huawei Watch, in fact, though unfortunately you can't use the same cradle with both as they're slightly different in design. A full charge should take less than two hours, Huawei says.
Two colors will be offered, black or silver; the latter will come with either a blue or an orange strap. Those straps are polyurethane, but can be removed – there are handy little clips to make it a tool-free affair – and replaced with a regular 20mm alternative. That means you could theoretically switch over the leather strap from your Huawei Watch if you wanted a classier-looking fitness tracker.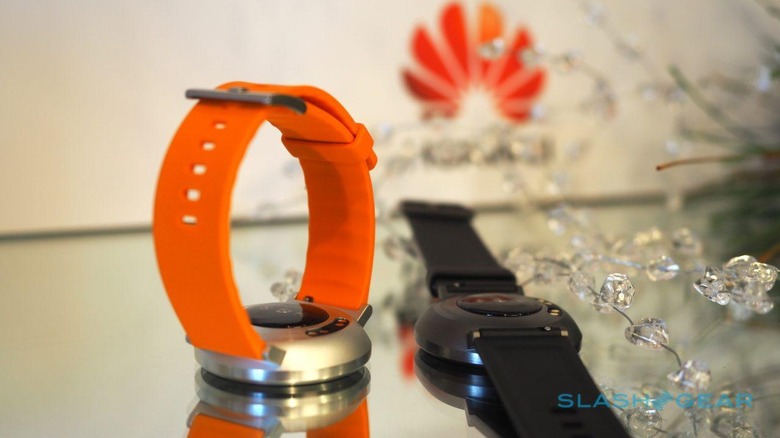 On the wrist, it's light and comfortable: at around 35g it's more akin to a fitness band in weight than a smartwatch. The 1.04-inch monochrome display isn't going to win any awards for pixel density, but the 208 x 208 resolution is enough for big, clear graphics, and even with the backlight off the reflective technology means it's visible even in direct sunlight. Most features are controlled with a full-screen tap or swipe, too, which shouldn't be too tricky while in the midst of exercise, and I like the fact that the display is always-on.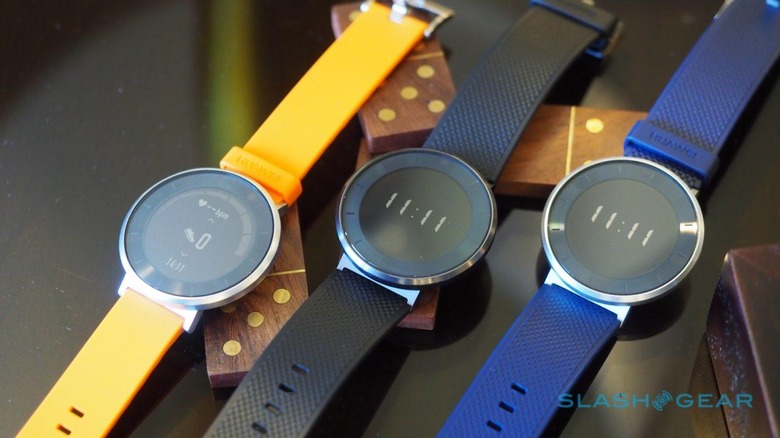 Notifications are basic – pretty much what you'd get in the standby screen or notification bar on your iOS or Android device – though Huawei is particularly proud of the fact that message previews support more than just English. You can choose which software sends notifications in the companion app. While there's no speaker or microphone for hands-free calls, the Fit will vibrate when the phone is ringing; swiping up on the watch's touchscreen can end a call.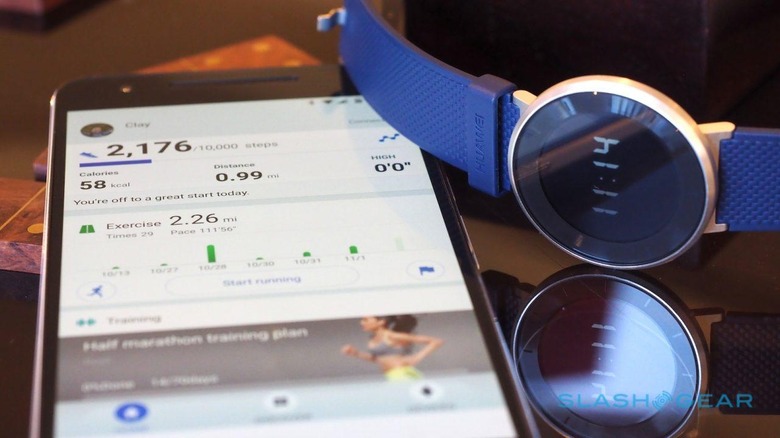 What really sets it apart, though, is the price. That, too, falls in-between fitness tracker and traditional smartwatch, not to mention undercutting Pebble Round in the process. There's broad data compatibility as well, with support for sharing data with Google Fit, MyFitnessPal, and Jawbone profiles.
Sales of the Huawei Fit kick off today in the US, with the black version initially offered at Best Buy while the silver – with the two strap options – are available online. Either way, it's priced at $129.99. We'll have a full review up soon.