Huawei fakes P9 phone photo using DSLR camera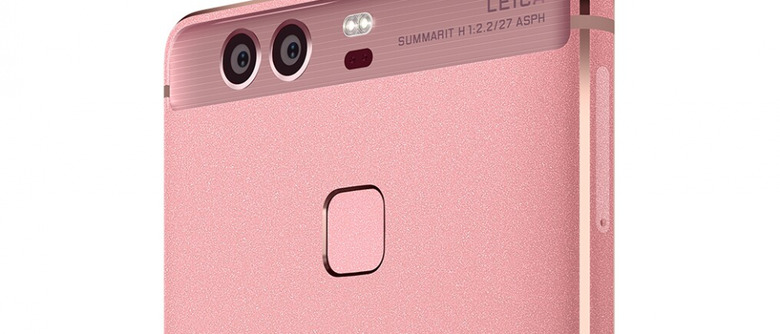 As the playing field between smartphone manufacturers begins the even out in terms of sheer processing power, we're seeing an increasing number of them opt to outfit their phones with impressive cameras. This has been one of the most heavily marketed features of Huawei's new device, the P9. The P9 features a dual 12 megapixel camera that was co-engineered with Leica, and even though the phone's technical specifications aren't exactly bad, it's the camera that has been turning heads.
However, Huawei may have been caught hyping up the quality of the P9's camera to unrealistic expectations with an image that's causing a fair amount of controversy. The image was posted to Huawei's Google Plus page back in March, along with a caption that seems to suggest it was taken with the P9 itself: "We managed to catch a beautiful sunrise with Deliciously Ella. The #HuaweiP9's dual Leica cameras makes taking photos in low light conditions like this a pleasure. Reinvent smartphone photography and share your sunrise pictures with us. #OO."
The problem, though, is that the EXIF data shows that the photo on display wasn't taken with the Huawei P9, but instead with a DSLR camera. Specifically, we're talking about a Canon EOS 5D Mark III with an EF70-200mm f/2.8L IS II USM lens. It doesn't matter how good the P9's camera is, it isn't going to be able to compete with that kind of camera in terms of image quality.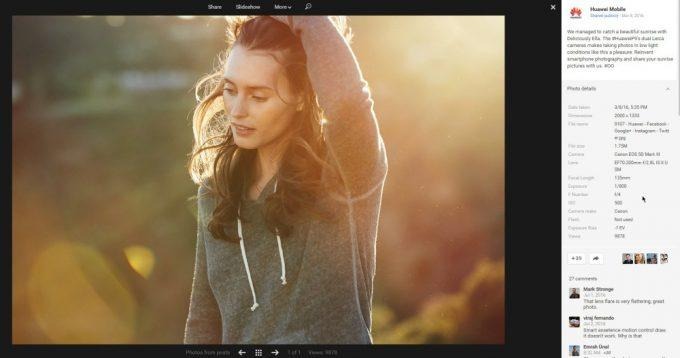 For its part, Huawei has responded to the controversy, admitting that the photo was indeed taken professionally but clarifying that it was only shared as a way to inspire its community.
It has recently been highlighted that an image posted to our social channels was not shot on the Huawei P9. The photo, which was professionally taken while filming a Huawei P9 advert, was shared to inspire our community. We recognise though that we should have been clearer with the captions for this image. It was never our intention to mislead. We apologise for this and we have removed the image.
So, maybe it was just a mix up and Huawei never did mean to imply that the photo was taken with the P9. Regardless of the truth, no one would really blame you if you felt misled by the photo and its accompanying caption. By most accounts, the Huawei P9 can stand on its own – among smartphones, at least – when it comes to image quality, so the notion that Huawei may have tried to deceive consumers is disappointing to say the least.
SOURCE: Android Police