Huawei Embraces All With LiteOS Internet Of Things OS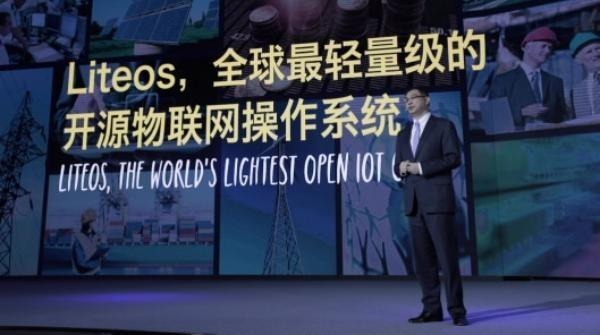 As the mobile industry are starting to settle down around major players, some manufacturers are turning their eyes onto the next big target after our pockets: our homes, and sometimes our cars. The amorphous "Internet of Things" or IoT that encompasses almost anything and everything that can be made "smart" has become the most recent industry buzzword. Naturally, Huawei wants in on it as well, and it is going to do so with its own "Agile IoT Solution", starting with its very own operating system, LiteOS.
Android fans may rest assured for now. Huawei isn't developing a new mobile platform to compete with Android on its devices. LiteOS isn't targeting your smartphones or tablets. Instead, it is aiming for your bulbs, doorbells, thermostats, the works. But it can also be used for wearables and cars, Huawei says, so Android Wear and Android Auto still need to take note.
Huawei says that LiteOS is the world's most lightweight IoT operating system, at only 10KB. That's definitely quite an achievement if LiteOS manages to be functional at that size. Huawei isn't disclosing the full feature set yet, but it does mention things like zero configuration, auto discovery and auto networking. At that size, however, LiteOS sounds pretty much like a minimal and core OS on which others will have to build everything else. Huawei says it is opening LiteOS to all developers, though the details of those are still unknown.
While Huawei has become more known lately for mobile devices, it is also heavily invested in other parts of the ICT industry, particularly networking technology and equipment, of which its IoT thrust is only a part of. It also announced data center switches, routers, end-to-end security solutions, and more, all to help prepare the world for the 100 billion connections that Huawei predicts will cover the world by 2025.
SOURCE: Huawei