Huawei Ascend P1 S revealed as world's slimmest Android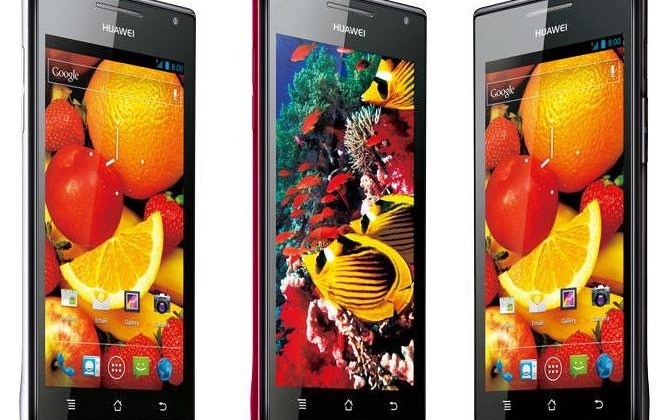 The folks at Huawei are coming at the world of mobile strong this week with the Huawei Ascend P1 S, a device which they first and foremost tout as the world's slimmest Android smartphone. This device is 6.68 mm thick, has a fabulous 4.3-inch Super AMOLED qHD 960 x 540 pixel touchscreen, and has a Gorilla Glass panel on the front – the first panel, not the Gorilla Glass 2 revealed this week as well. Inside you'll find a dual-core TI OMAP 4460 Cortext-A9 CPU at 1.5 GHz and outside a lovely pink back.
Of course you can get the device in black, white, OR pink, but who are we kidding: you love the bubblegum! Actually the titles of the colors are metallic black, ceramic white, and cherry-blossom pink – lovely! They're also noting that they've got another model that's ever so slightly less awesome, this one being the Huawei Ascend P2, which boasts the same functionality yet has a slightly thicker frame at 7.69. Pay money for less fatness!
On the back of either model you've got an 8 megapixel BSI camera and the front has a 1.3 megapixel HD camera, the front able to record 720p video, the back at 1080p. Both models will be launched with quadband GSM/GPRS/EDGE and pentaband UMTS/HSDPA/HSUPA for connectivity and will have 1GB of RAM with 4GB of ROM. We can expect to see these models around the world in the second quarter of 2012.
Also in case you were wondering, yes, these devices are running Android 4.0 Ice Cream Sandwich right out of the box.
[via The Unwired]