Huawei Ascend Y available from US Cellular for $30 with contract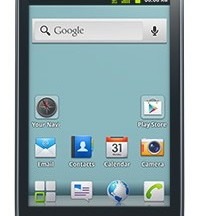 Amidst the accusations of espionage and claims of innocence, Huawei is still plugging along in the US. Starting today, the Huawei Ascend Y smartphone is available at US Cellular for a mere $30 with a two-year contract. According to the press release, this low-end gadget is aimed at consumers who need "a multi-functional, easy-to-use device."
While the price is within just about everyone's budget, the specs are about what you'd expect from a $30 phone. The Ascend Y runs Android Gingerbread 2.3, and features a 3.5-inch 480x320 display. On the back you'll find a 3.2-megapixel camera that can record video in addition to snapping pictures.
Perhaps a bit unexpected is the Ascend Y's DTS Envelo feature, which provides "virtual surround sound to enhance audio experience." Battery life is rated at 4.8 hours of talk time and 12.7 days of standby time. Says the press release, "The Huawei Ascend Y builds on the success of the Ascend range of smartphones and delivers on Huawei's commitment to make technology accessible for more people globally."
Chinese company Huawei has been caught up in controversy after US lawmakers recommended that the company be avoided due to its potential use by the Chinese government for spying. Huawei denied the claims, stating that it would be willing to provide unrestricted access to its software code. A source claiming to be close to the issue told Reuters earlier this month that the White House had found no evidence to support the accusations.