Huawei Ascend P6 Unboxing and Hands-on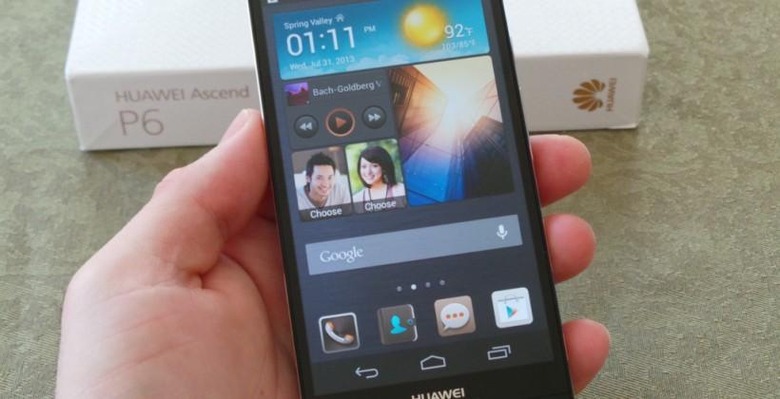 It's time to get up close and personal with the Huawei Ascend P6 once again. This device was first introduced to the world in June of 2013 at an event in England, complete with a full-on test of its software. This device is Huawei's answer to the 2013 wave of hero devices from Samsung with the Galaxy S 4 and HTC with the HTC One. Is the Huawei Ascend P6 up to the task of taking on the greatest in Android?
This machine works with a 4.7-inch display with 720 x 1280 pixel resolution, running up to 312 PPI. This display works with IPS LCD technology and sits behind a pane of Corning Gorilla Glass for scratch resistance. Under the hood is Android 4.2.2 Jelly Bean with a unique Huawei-made UI called "Emotion UI 1.6".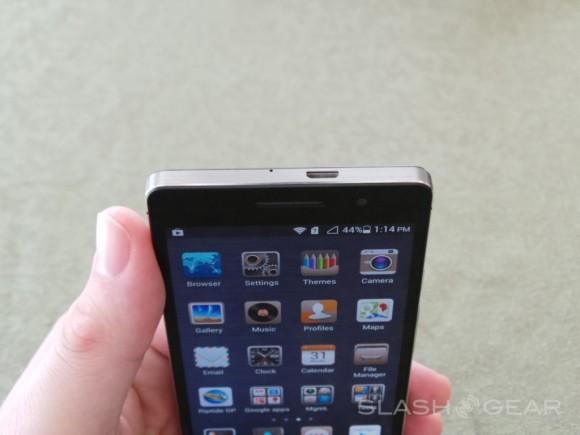 Inside you've also got a quad-core Huawei K3V2 processor clocked at 1.5GHz, this alongside 2GB of RAM and internal storage of 8GB. Of that, only 4.7GB of storage is available to users, but there is also a microSD card slot for memory expansion by 32GB. This slot is alongside a microSIM card slot for carrier data.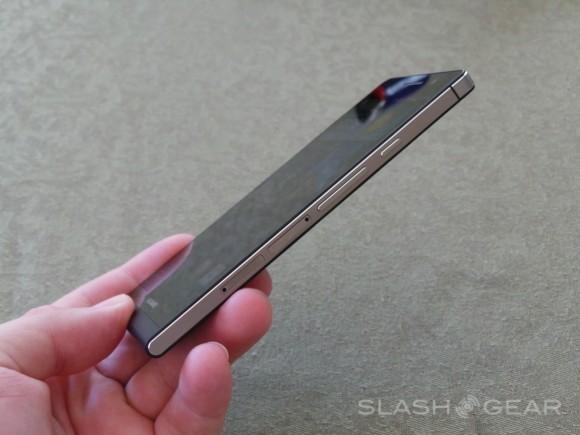 This device is exceedingly thin at just 6.2 mm (that's 0.24 inches) with a height at 132.7 mm and a width of 65.5 mm. On the back of the Huawei Ascend P6 is an 8 megapixel camera with the ability to film 1080p video at 30fps, while up front you're working with a 5 megapixel camera capable of 720p.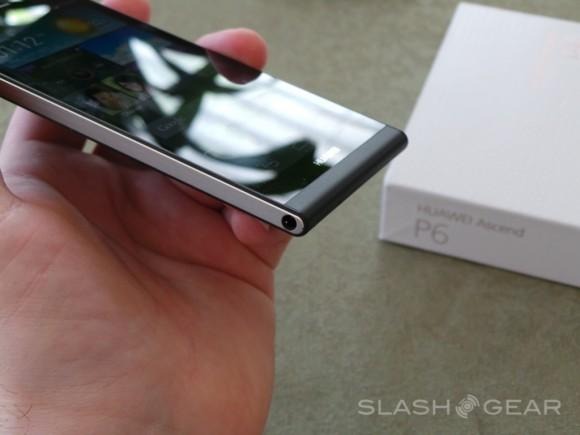 This device features a rather distinct set of hardware bits – if you don't count the similarities between this device's aesthetics and those of the iPhone, of course. There's a kick-out pin that exists in the loop at the top of the machine, this little pin set to push out each of this machine's micro cards. Convenient on one hand, easy to lose on the other.
Stick around as we give this machine a full run-down review style sooner than later – until then, be sure to let us know what you'd like to know!