Huawei Ascend P1 super-slim Android arrives from May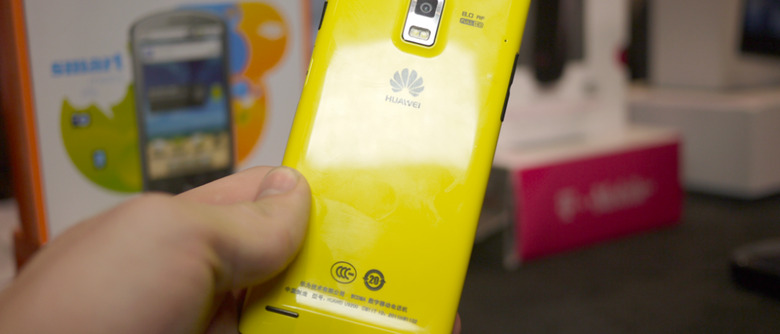 Huawei has announced launch details for its super-slim Ascend P1 Android smartphone, the 7.69mm thick Ice Cream Sandwich handset unveiled at CES 2012 back in January. The Ascend P1 will hit operators and retailers in Hong Kong, Taiwan and Australia by May, followed by Latin America from June, and with Europe getting the handset from the summer. Other markets however, including North America, will have to wait until after that.
Huawei obviously targeted a particular headline with the Ascend P1, its dimensions, but that isn't to say the rest of the specs are underwhelming. Inside is a dual-core 1.5GHz TI OMAP4460 processor, while up-front is a 4.3-inch 960 x 540 Super AMOLED display covered in Gorilla Glass.
On the back is an 8-megapixel camera with a backside-illuminated sensor for improved low-light performance, while media playback gets Dolby Mobile 3.0 + 5.1 surround sound support.
Huawei reckons the Ascend P1 is enough to catapult it out of the boring, rebadged doldrums and into the sort of brand-name limelight HTC managed to achieve a few years back. No word on pricing at this stage, though Huawei phones have always been competitive on that front.