Hualu UCG501 MID gets iPhone-style launcher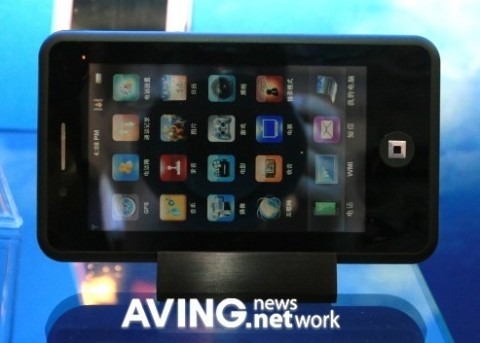 Borrowing no small amount from a certain Apple cellphone for its launcher, underneath the iPhone iconography the Hualu UCG501 MID is all Windows XP.  The 5-inch MID has an 800 x 480 touchscreen plus integrated 3G and GPS, together with an optical mouse pointer.
Overall measurements are unknown, but as the photos in the gallery below contest, it's a thick little fellow.  Still, that accommodates Bluetooth 2.0, WiFi, USB, VGA and ethernet connections, together with a 4,700mAh battery.
The assumption now is that the Hualu UCG501 uses Intel's Menlow platform, which means a 1.1GHz or 1.3GHz processor.  We've no news on availability or pricing as yet, though if it ever launches outside of China we've a feeling it may have to drop the launcher GUI.
[via UMPC Portal]