Hua Yi 12.1-inch netbook wants to be a MacBook Air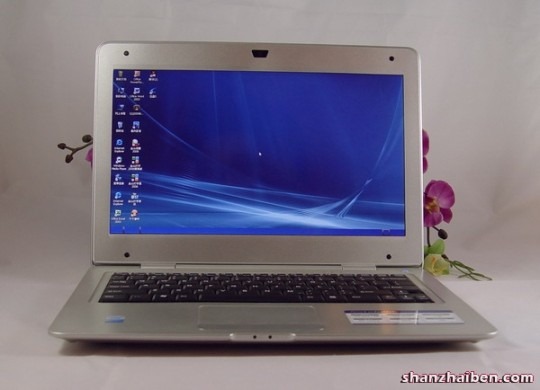 After the numerous MSI X-Slim models and the sneak teaser of Dell's upcoming 9.99mm-thick Adamo XPS, we're actually a little bored of would-be MacBook Air clones.  Unfortunately that news obviously hasn't reached China, because there the fakery continues apace; today's model is from Hua Yi, a 12-inch ultraportable that the Google translation tells us is called "Little White One".
We're assuming that's a bad translation rather than the real name – anyone out there able to translate any more effectively? – but the rest of the text tells us everything we need to know.  As you might expect, this is an Atom N270-based netbook with 1GB of RAM, GMA950 graphics and a 160GB hard-drive; there's also a 3,200mAh Li-Poly battery and an ugly 90-percent keyboard.
The 12.1-inch display runs at 1,366 x 768 and there's a webcam, microphone, two USB 2.0 ports and mini VGA port.  The plastics don't look too great and the design as a whole errs on the side of janky rather than the MacBook Air's metal precision, but then given it's expected to cost around 1,700 yuan ($249) that's no vast surprise.
[via Cloned In China]