HTC's head designer "transitioning" outward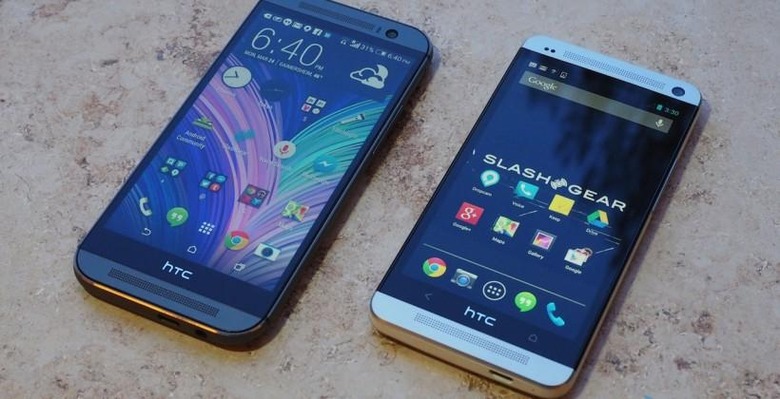 It may be weeks between now and the time when the designer of the HTC One series – the lead designer, that is – has left the company. Word has it that Scott Croyle has made clear his intentions to "transition" his role with HTC, and will likely be working in a far different role from what he's in now in the immediate future.
Between now and the time he's left the company completely, Croyle is said by HTC to be working in more of a consulting role than a lead designer role. HTC has provided SlashGear with the following statement, making things slightly more opaque.
"HTC remains at the forefront of smartphone innovation. Scott Croyle will be focusing on special projects and dedicated on next generation developments." – HTC Representative
It's not clear at the moment what this means for next-generation's HTC hero devices. It is far more likely that another lead designer will be put in place well in time for the next generation headliner, but such things have not been entirely solidified.
Stay tuned as we continue to speak with HTC regarding their future plans, and hold on to your HTC One devices tight – they're likely the last to be designed by Croyle. That includes every major HTC One-branded device since the dawn of said devices, mind you: he joined the company when One & Co studio, his studio, was acquired by HTC back in 2008.
Also note that Croyle took over at HTC for Chief Product Officer Kouji Kodera when this particular debacle occured in May 2013.
UPDATE: It would appear that Ford Davidson is also leaving HTC to return to entrepreneurship. We've reached out to HTC who can, indeed, confirm that he'll be heading back to his own projects.
Davidson became part of HTC when HTC acquired DashWire – a mobile phone back-up service – back in August of 2011. According to GeekWire, Davidson is set to be "housed" by Trilogy, a Seattle venture capital firm, while he works on his next big idea. Something inside the "mobile services space," he says.