HTC buy One & Co design firm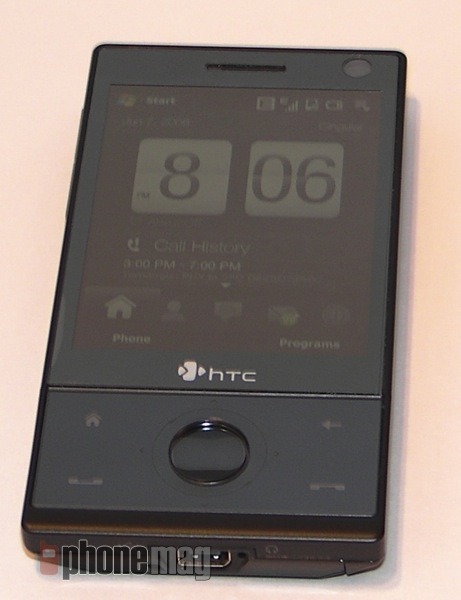 HTC have bought out design firm One & Co, which helped the handset maker design both the Touch Diamond smartphone and the TouchFLO 3D interface which has graced the company's Windows Mobile devices since.  While the acquisition obviously spells closer interaction with One & Co designers and future HTC devices, the design firm will also continue as a standalone consultancy.
Under the terms of the agreement, One & Co's designers will work more closely with the HTC product team, and hopefully assist in creating devices with beauty more than just skin-deep; conversely, HTC designers will be working with One & Co's team on non-smartphone products.  Current and previous clients include Adidas, K2, Kensington, The North Face, Salomon and Sony.
Exact details on the terms of the acquisition have not been disclosed, and it's unclear how much HTC paid for the privately-held design firm. 
Press Release:
HTC Bolsters Design Credibility With Addition of One & Co

Leader in lifestyle design will be cornerstone of HTC's design capability and philosophy while continuing as an innovative design consultancy

Taoyuan, Taiwan and SAN FRANCISCO, December 3, 2008 – Furthering its reputation as a global leader in mobile innovation and design, HTC Corporation today announced the continuation of its design focus with the acquisition of San Francisco-based lifestyle design firm One & Company Design, Inc. (One & Co). Recognized for its award-winning work with some of the world's best known and most design-savvy lifestyle brands, One & Co will maintain its name and client base while it joins forces with HTC to create an unparalleled force in global mobile design.

"Design is key, it is why you love or hate something," said Horace Luke, Chief Innovation Officer, HTC Corporation. "Integrating iconic design into HTC products is an inspiring and dynamic challenge that requires a unique combination of consumer insight, creativity, innovation and an appetite to take risks; attributes that embody One & Co."

HTC and One & Co first began collaborating in 2006 on the initial incubation and creation of the HTC Touch Diamond, a highly touted phone with iconic design that blended unprecedented use of material and industrial design.

"One & Co is excited to bring our lifestyle, user focused approach to HTC and we look forward to creating iconic, compelling products together," said Scott Croyle, partner of One & Co. "Knowing about HTC's cutting edge technology and proven track record of innovation, we are excited to collaborate with HTC as a global lifestyle brand."

In addition to its work with HTC, One & Co has broad design experience in a variety of industries that range from footwear, snowboarding and skiing, furniture, packaging, houseware, timepieces and more. One & Co has been recognized by the design and business communities by winning numerous BusinessWeek/IDSA IDEA Awards, the Good Design Awards, CES Innovation Awards, and ID Magazine awards.

About One & Co

Privately held, One & Co is an internationally recognized design leader that delivers design and engineering services to some of the world's best known and most admired companies. With expertise in areas ranging from ethnographic research and design forecasting and manufacturing technologies, One & Co is committed to bring the highest level of creative talent to every endeavor and provide an unmatched attention to detail.

About HTC

Founded in 1997, HTC Corporation (HTC) designs innovative, feature rich smartphones. Since its establishment, HTC has developed strong R&D capabilities, pioneered many new designs and product innovations and launched state-of-the-art PDA Phones and smartphones for mobile operators and distributors in Europe, the US, and Asia. These machines are available as HTC devices and as products individually customized for operator and device partners.

HTC is one of the fastest growing companies in the mobile device market. The company is listed on the Taiwan Stock Exchange under ticker 2498. For more information about HTC, please visit www.htc.com.