HTC's downhill financial trend continues in Q3 2015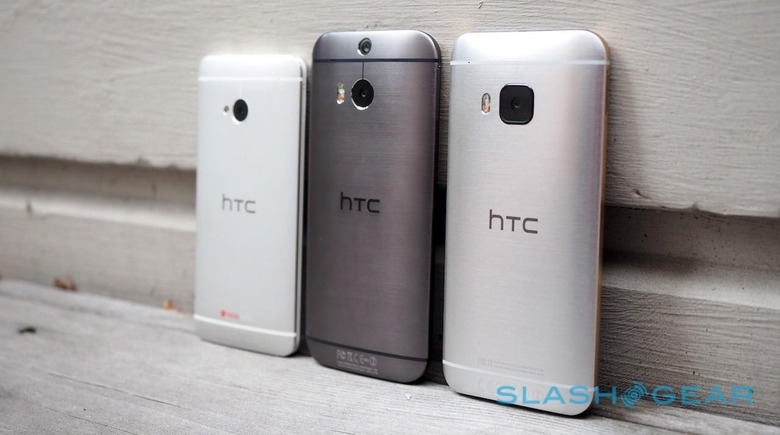 If there were any doubt whether HTC was in deep trouble, the numbers from the previous quarter would probably be proof enough. The Taiwanese company just posted its financials for the months ranging from July to September this year and things aren't looking good. To be blunt, they are looking terrible and almost hopeless. It revealed a net loss amounting to $138 million, which doesn't spark much confidence in the manufacturer's ability to turn its business around and put a curb on its consistently slumping profits.
There was a time when HTC was a force to be reckoned with in the mobile industry even before the age of Android, with its fleet of Windows CE devices taking on then giants Palm and BlackBerry. The fact that Google chose HTC to be its first Nexus partner might also points to its past glory. Today, however, the company is but a shell of its former self, failing to make a profit out of its latest Android flagships despite their popularity.
This Monday, HTC revealed that how much it lost in the last quarter, a hefty sum of 4.48 billion NTD. Compare that to its profit of 0.6 billion NTD, roughly $18.5 million, in the same period last year, and you can understand why it is a worrying trend. In addition, its revenue was almost halved from 41.9 billion NTD from the same quarter last year to 21.4 billion NTD this year. That's a steep drop from $1.3 billion to $0.7 billion.
HTC has been taking steps to turn things around but so far nothing has born fruit. It installed co-founder Cher Wang as the new CEO almost immediately after launching the HTC One M9, which turned out to be a disappointment, but she has yet to demonstrate positive results. The company has ventured out into other products, like the Vive VR headset collaboration with Valve, a product that is already delayed. It has cut down on its marketing campaigns in an effort to save some money. Even its event on October 20 will only be held online.
That event will supposedly unveil a new "hero product" promised by Wang which the company is banking on to save it from its plight. Hopefully, it won't be banking on what some have leaked to look like an iPhone clone.
SOURCE: Wall Street Journal