HTC: You Wanted Thin Phones So We Shelved Big Battery Plans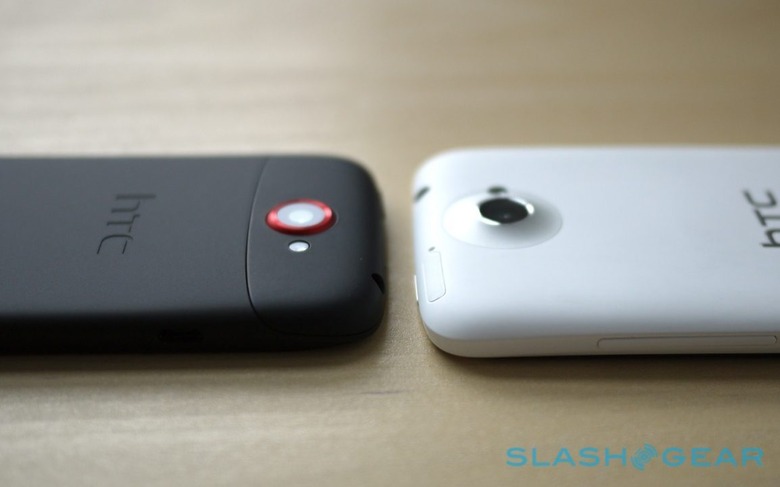 HTC has blamed a buyer obsession with slimline handsets for its decision to prioritize slimline smartphones over longer-lasting but chubbier devices. Speaking at HTC's Frequencies conference in Seattle today, HTC VP of portfolio strategy Bjorn Kilburn cited research the company had conducted in 2011 which suggested users preferred more compact models rather than those made thicker to accommodate a bigger battery.
The result was that devices HTC had planned to outfit with larger batteries – potentially bigger than 3,000 mAh, in fact, Kilburn said – were retired, in favor of the slimmer 2012 One Series. None of HTC's phones revealed this year to-date have had user-accessible batteries, as a way of saving space.
It's not the first time consumer research has significantly shaped HTC's product plans with the One Series. The One X and One S each use a new, 8-megapixel backside-illuminated sensor with improved low-light performance, a dedicated HTC-designed image processing chip and streamlined camera software, all because HTC's feedback suggested a phone's camera was the first factor on which it was judged in-store. That worked out well, too; we praised both handsets for their photographic skills in our reviews.
Whether listening to potential customers has served HTC as well on this particular matter remains to be seen, however. Motorola has shown that a long-running phone needn't be unduly chunky, with the RAZR MAXX, and HTC has already had to push out a firmware update for the One X that, among other things, improves battery life with various software tweaks.
Still, with phone processors getting faster, and screens both bigger and brighter, it's hard to argue with the idea that a sizable battery is an essential inclusion in a modern handset.
[polldaddy poll=6154086]