HTC One X gets OTA update fixing issues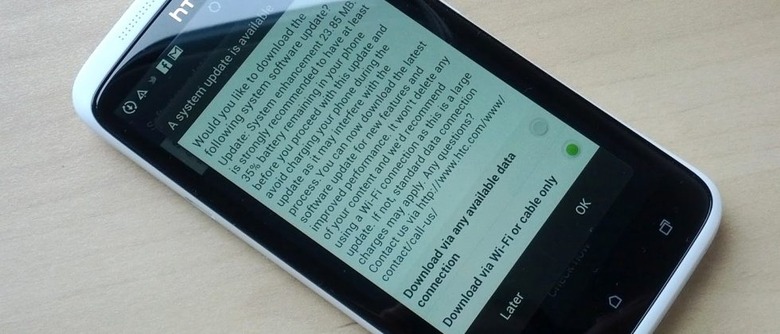 While the HTC One X has been met with high praise, it has a few niggling little issues that need addressing. HTC has begun rolling out an OTA software for the handset to fix them. The main issue that's been addressed is battery life, and other problems such as instability and unresponsive on-screen menu items.
The update has hit our our handset here at SlashGear, and is numbered 1.28.401.9. This is purely an update for software fixes, and doesn't update the version of Android, which still sits at 4.0.3. Other fixes are said to include a tweaked auto-brightness algorithm, as well as a resolved issue where text and icons would appear glitchy in the notification bar. General performance has reportedly improved, leading to higher benchmark scores.
The update is around 30MB in size, and you can check manually for it by going to Settings, About, and hitting Software Updates. Kudos to HTC for pushing out an update for these issues in a timely fashion. That kind of customer service can go a long way to building trust with the brand, something HTC needs after a disappointing 2011 smartphone line up. The HTC One X and One S have certainly impressed reviewers, and the One V isn't a bad offering either.