HTC won't commit to monthly updates, calls it unrealistic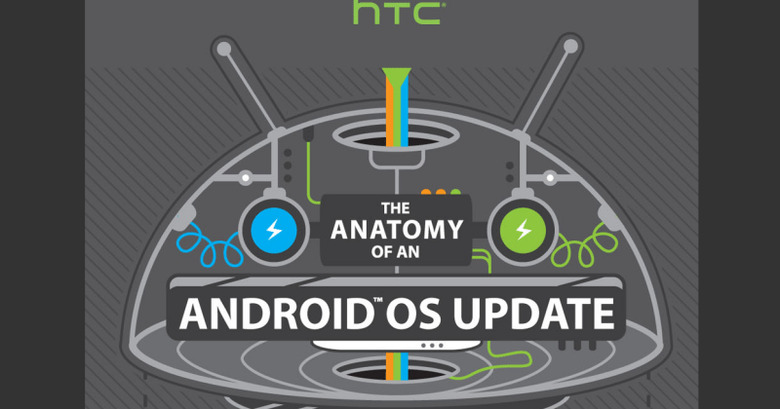 At the height of the Stagefright scare that rocked Android's security, Google and some manufacturers made a commitment to more quickly release security updates, monthly even. For a time, it seemed that the Android fragmentation might soon be a thing of the past. Sadly, it seems that not everyone is on board with the idea. HTC USA president Jason Mackenzie explains on Twitter that the company isn't going to make such a promise for the simple reason that they think it is an unrealistic proposal in the first place.
The impetus for this monthly update scheme was the fact that Stagefright was already known to Google months before news broke out. However, it delayed pushing out a fix in order to batch the security updates into a single update dump, leaving devices vulnerable for months. And to make matters worse, even if device manufacturers also knew about the security hole, they are notorious for not pushing out updates quickly enough, even for critical security exploits such as this.
Given the flak Android received over the situation, Google promised to roll out security updates regularly every month, at least for its Nexus devices. It already gives monthly security bulletins to its Android partners, so that doesn't really change anything. Samsung, considered one of the worst offenders in this context, quickly followed up with its own pledge to roll out such updates monthly as well, or at least try to get the boll rolling faster. LG would later make a similar commitment.
Mackenzie, on the other hand, doesn't believe in making promises they can't keep, which is how HTC sees this monthly update plan. He adds that the company has been pretty transparent when it comes to software updates, and that much is true, especially for the big Android version changes. It doesn't, however, inspire confidence on how fast HTC will be able to react to needed critical fixes.
To be fair, Samsung and LG might have been too quick to make promise, perhaps to look good in th public's eyes. Google can confidently make such a promise considering it has full control over Nexus updates. On the other hand, the chain from Google to OEM to carrier to user is full of steps and tests that does make a monthly update schedule seem almost too good to be true. In fact, much of the talk about that has practically died out, which lends a bit more credibility to HTC's disappointing yet more cautious position.
SOURCE: @Jason Mackenzie