HTC Windows Phone 8S now available on Three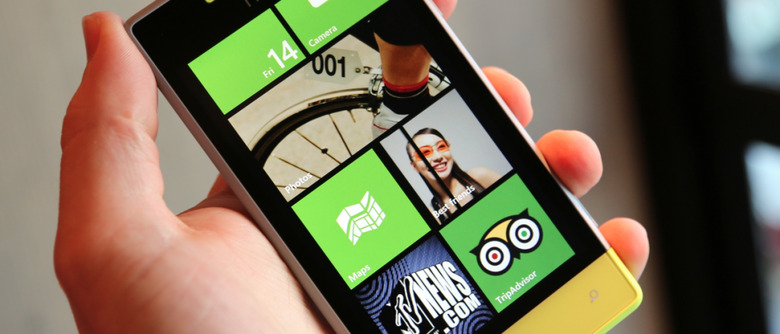 While Americans won't be able to get their hands on HTC's Windows Phone 8S, it's at least coming to the UK. British carrier Three will be offering the new handset starting today, and you'll be able to order one online or in their bricks-and-mortar stores if you don't feel like waiting, although they are promising Monday delivery if you order online today.
Three will be offering the 8S at no cost with a two-year contract, while an off-contract unit will be priced at a reasonable £180. If you choose to go the contract route, prepare to pay at least £17 per month for a plan, while a pay-as-you-go plan for off-contract users starts at £15. That'll be enough to get you 300 any-network minutes and 3,000 texts to fiddle around with.
The Windows Phone 8S features a 4-inch WVGA display and runs off of a 1.0GHz dual-core Qualcomm Snapdragon S4 chipset and 512MB of RAM. It also has 4GB of internal storage, although HTC has thrown in a microSD card slot for good measure, which is located at the bottom beneath the brightly colored — and somewhat distracting — end-cap.
The handset also has a 5MP rear camera, but if you're into video chatting with friends and family, buyer beware, since there's no front-facing camera on the 8S. Then again, HTC doesn't expect such activities to be a really popular activity among the target audience anyway. Nevertheless, if you feel like giving the new phone a go, it's available now on Three, and check out our hands-on of the device to learn more about it.