HTC Watch shuts down in six European countries this month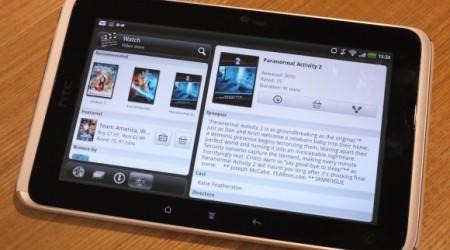 HTC has confirmed it will shutter its HTC Watch video streaming service in six locations, with the company saying it plans to focus on areas where adoption has been stronger. Launched on the HTC Flyer back in mid-2011, Watch was HTC's attempt to challenge iTunes on the iPhone with a media download and rental store, but struggled to gain the same sort of traction as Apple's service.
News of the incoming closures was tipped by emails sent to Italian subscribers, Telefonio reports, warning them that the store would no longer be available after May 15. Existing purchases would still be available to watch and re-download, according to the message.
HTC confirmed the part-shuttering in an official statement. "As we continue to deliver new content for HTC Watch, we've made the decision to focus our efforts on markets with the highest engagement" a company spokesperson told us. "After May 31, we'll discontinue support for HTC Watch in countries with less application traffic."
Those countries consist of Italy, Spain, Sweden, Denmark, Norway, and the Netherlands. According to HTC, access to Watch will no longer be possible in those locations after May 31.
Of course, Watch isn't the only media download option HTC device users have to choose from. Google's own Play store has a video section, where movies can be purchased and downloaded, for instance.