HTC Vive will hit retailers starting in June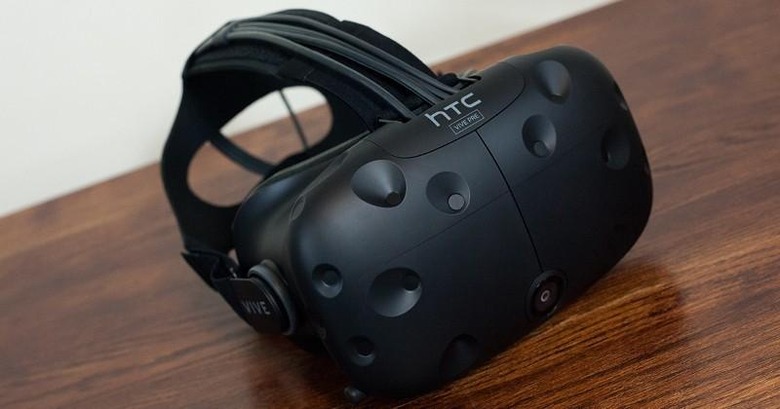 While the HTC Vive VR headset is now officially shipping to the first customers, albeit not without some hiccups, there's currently only way to get one: order it online. That's probably fine for the majority of shoppers, but in this day and age there's still a need for physical retail availability. Fortunately HTC has now confirmed that the Vive will be sold at select retailers starting in June.
In seems that Microsoft Stores and GameStop locations will be the first to offer the Vive, both in the US and Canada. Of course, if HTC is already struggling with issues in the shipping chain — by their own admission — there's no way to know right now how well these stores will be stocked with units.
Regardless, the real benefit for VR as a whole to have a retail presence is in order to allow consumers to try it out before they buy. This is, of course, what HTC has in mind, as certain locations will be offering demo experiences, including a number of the VR games already available through Steam.
Welcome to VR: Our HTC Vive Review
New York's Microsoft Flagship store, along with Microsoft Stores in Bellevue, Washington, and City Creek Center, Utah are confirmed as the first locations with Vive demo stations already available. Users get to try out the $800 VR headset, co-developed with Valve, while it's connected to an Alienware Area-51 PC. From there, they can place a pre-order for June directly with the store.
HTC says they will be putting up a list of US locations and dates where demo experiences will be held on their Vive website. Several more Microsoft Stores are due to have them, along with 10 GameStop locations, before the end of April.
VIA Venture Beat