HTC Vive gets Desktop Theater Mode for playing any game in VR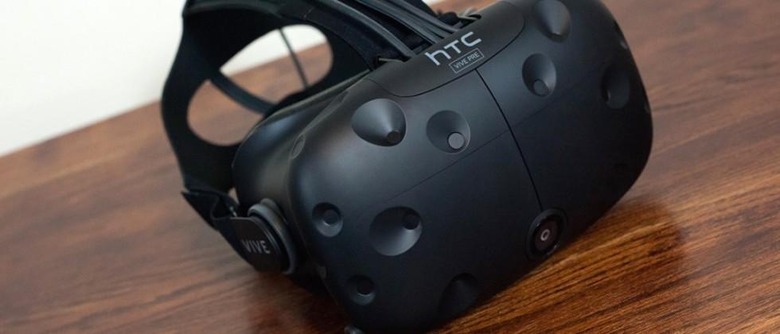 With the new HTC Vive virtual reality headset running SteamVR, Valve has paved the way for users to play VR-specific games as soon as the device arrives. But what about when you feel like playing an older game, or one that isn't designed for VR? Valve is already on it, as they've just announced a Desktop Theater Mode feature, which will allow any Steam title to run on the Vive, as well as any future SteamVR headsets.
There's no image or video footage of the feature just yet, as Valve says it's still in early beta testing, but it will be getting an official unveiling at the Game Developers Conference starting on Monday.
Judging by the sound of it, Desktop Theater Mode will basically project a standard rectangular plane within the VR environment, and use that to display 2D content. It should be very similar to YouTube's own Virtual Movie Theater feature for the Oculus Rift and Google Cardboard.
HTC Vive: Here's what's in the box
Valve's built-in feature will differ from YouTube's in that it will allow users to play non-VR enabled games, and even view and use the Windows desktop environment. That way there will be no need to take the Vive off your face when it's time to work on Excel spreadsheets or read your email.
Desktop Theater Mode also seems like a smart way to keep new Vive owners entertained beyond the few VR games that will be available during the first few months. It certainly won't be enough to justify the $799 asking price of the Vive alone, but it will be nice to run some traditional Steam games when feeling a bit bored.
SOURCE Road to VR