HTC Vision QWERTY Android phone leaks

We've been pestering HTC for a new Android smartphone with a physical keyboard for months now, and it looks like they've quietly acquiesced.  njuskalo.hr managed to grab a few live shots of what's believed to be the HTC Vision, pretty much the HTC Desire blessed with a slide-out QWERTY 'board.
According to both this new leak and the original information, the Vision will have the same 3.7-inch touchscreen as the Desire – which we're presuming means AMOLED too – together with a 1GHz processor, 1.2GB of onboard storage and the HTC Sense UI.  It also gets the Desire's optical trackpad, though replaces the physical shortcut buttons under the display with a row of touch-sensitive keys similar to the Nexus One (though different in order).
No word on when we could expect the HTC Vision to reach shelves, but we're just glad that the company is actually listening to feedback.  Keyboard-equipped Android devices have proved popular in recent months, and we've been looking forward to HTC making their play in the segment.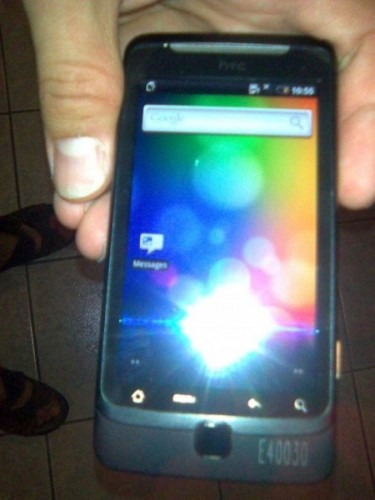 [via Android Community]