HTC Vertex HD tablet uncovered with quad-core Tegra 3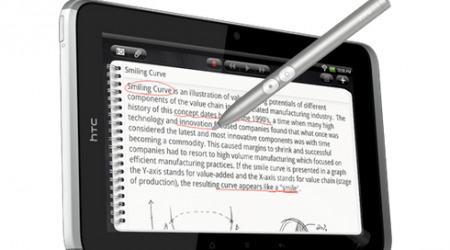 This week a lovely new HTC tablet has shown its guts, so to speak, as two separate benchmark tests have had results pop up on the web with its name: HTC Vertex. This device was tipped earlier this week as a replacement for HTC's current tablet line with the HTC Jetstream and HTC Flyer and is being shown today as having both Android 4.0 Ice Cream Sandwich and an NVIDIA Tegra 3 quad-core processor onboard. This device also appears to be working with a 10.1-inch display with HD resolution at WXGA 1280 x 800 pixels.
The tests in which this device has shown up are the ever-present Nenamark 2 and Antutu – here showing up also as htc_generic. This device has one of the latest versions of Android without going over to Jelly Bean with ICS Android 4.0.3 and has a few more clues attached that show how standard it may very well be. The back camera on this device is currently 2 megapixels while the front camera is just 1.3 megapixels – it's also very possible that these are temporary bits of hardware while the final product is rather far off.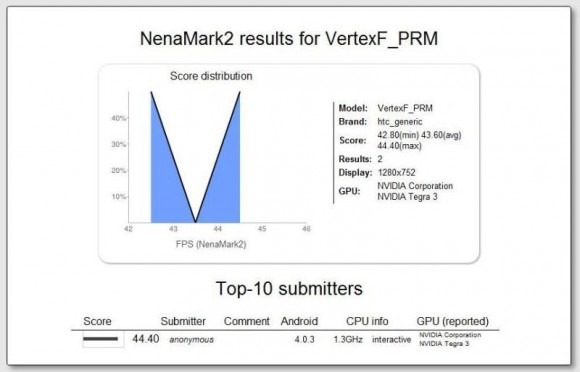 Bluetooth 4.0 also appears to be onboard, as is Beats Audio in two separate drivers. Have a peek at the original HTC Jetstream and the HTC Flyer in our reviews below, but take note: this next-generation device may very well be a completely different story simply based on HTC's current financial situation as well as the not-so-great status of HTC tablet sales in the past. Get prepared for a whole new show!
[via NotebookItalia]