HTC U19e and Desire 19+ give clues to HTC's next flagship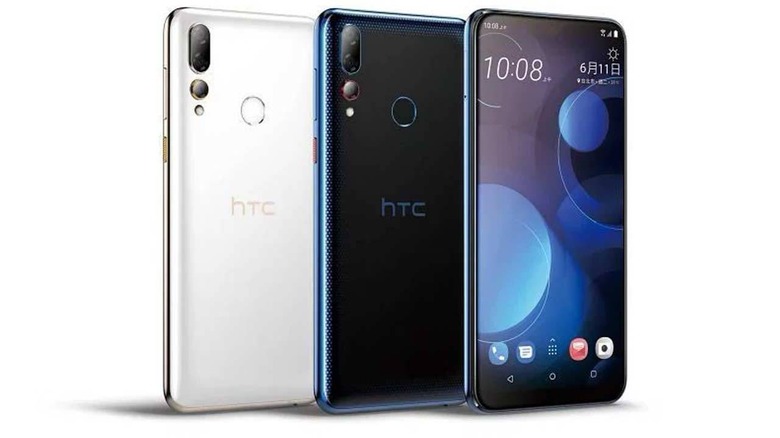 The next major release from HTC was just teased thanks to a pair of heralds in Extraordinary Purple and Modest Green. The folks at HTC, once responsible for some of the world's most awesome Androids, have now pulled back to a much more modest place in the world of mobile hardware. With the HTC U19e, we see a smartphone that's simple, elegantly designed, and staunchly opposed to falling victim to the most common of trends in the smartphone market today.
The display on this smartphone is square. It has square corners, despite the fact that its competition has very, very rounded corners. This device also stays away from the trend in which a set of front-facing cameras and sensors would mean a big ol' notch on the forehead of the phone – this does not have that, of that you can be sure.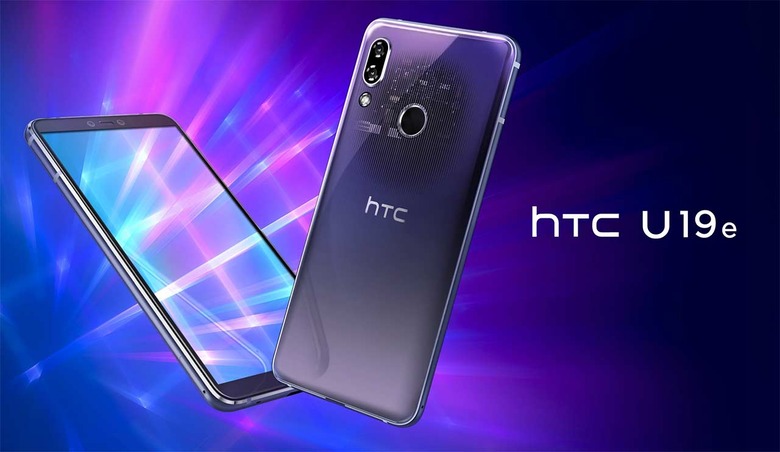 The HTC U19e isn't a phone you're probably going to be buying at your local smartphone carrier. In fact if you live in the United States, chances are you'll never see one of these phones in-person. Instead, we have to wait for the headliner.
In the above gallery you'll find all the specifications for the HTC U19e. I won't run down the lot, because again, chances are you'll literally never have this smartphone physically near you, in any capacity, ever.
What's important is the willingness to release a smartphone with square corners, a high-end frontside set of cameras (and sensors made for iris recognition unlock), and the inclusion of IMAGE PHOTO on the back.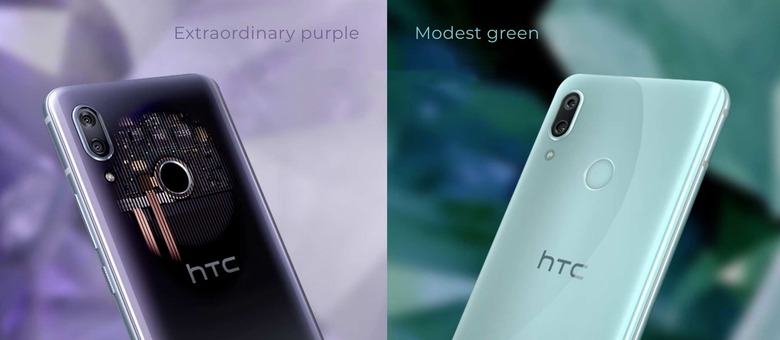 The back set of cameras are capable of capturing what HTC describes as "Image Photo". They suggest this is recording video and taking photos at the same time. That's not entirely new, but the appearance of this feature means HTC hasn't given up on attempting to innovate on smartphone camera features. The backside set of cameras is also capable of a Pro manual mode – which is rare for a midrange smartphone such as this.
The front set of cameras and sensors include a 24-mp camera, a 2-mp camera (assisting with iris scan), auto-HDR, face detection, and – once again – Image Photo. Both the front and the back sides of this smartphone work with what HTC calls "AR map" as well.
This lesser-of-two phones will come to Taiwan this week for around TWD 14,900, which if you're going to convert directly comes out to just over $470 USD. This phone has a 6.0-inch 1080x2160 OLED, Snapdragon 710 SoC, 6GB RAM, and 128GB internal storage.
There's also a HTC Desire 19+, a device that's quite similar to the U19e in several respects. It has the same basic feel – it's certainly an HTC family phone – and it has a MediaTek Helio P35 processor instead of Qualcomm. While the U19e has just one configuration (and two color options), the HTC U19+ has the option of 4 or 6GB RAM.
The HTC Desire 19+ (seen at the head of this article) actually DOES give in to the rounded-corner fad, and also has its own teardrop notch. It makes up for these follow-the-leader design missteps by creating a lovely backside, complete with a grid of dots that fads to black, and rings around its camera arrays and fingerprint scanner.
While the Desire 19+ has a larger, 6.2-inch display than the 6-inch display of the U19e, the Desire is the "lesser" of the two devices. The Desire phone will cost TWD 9,990 (approximately $320 USD) for a model with 4GB RAM and 64GB internal storage. There's also a TWD 10,990 (approximately $350 USD) model with 6GB RAM and 128GB internal storage.
They've got the look right – cross your fingers they keep this love train rolling for the eventual reveal and release of what we must guess will be called HTC U19. What do you think, a 6-inch display, 2k pixels, P-OLED, three cameras on the back: Wide 48MP + Ultra Wide 16MP + Telephoto 12MP, with an eye/face scanner up front? We shall see.