HTC U12 Plus leaked in full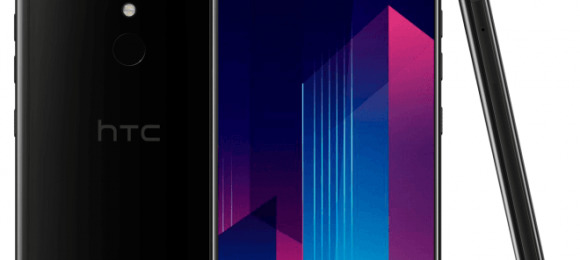 This afternoon the HTC U12+ (or plus, if you prefer) was leaked in full. This device is the largest version yet of HTC's current hero phone lineup. This device has a 6-inch 2880 x 1440 pixel display with a pair of cameras at its back and its front, and a rather simple look to the whole machine.
We've seen specs for this device leaked a couple of times in the past week, so we're privy to most of the details. Most of what's included in this article comes from leaks and insider sources. Keep in mind that nothing here comes direct from HTC, and cannot be confirmed wholly until HTC itself announces the device.
The display up front is a Super LCD panel covered with a piece of Gorilla Glass for resistance to scratches. Unlike the shamefully large number of hardware manufacturers that've created smartphones with a "notch" up front this year, HTC's opted to keep a rectangular shape to this machine's display. Nothing fancy – no worries.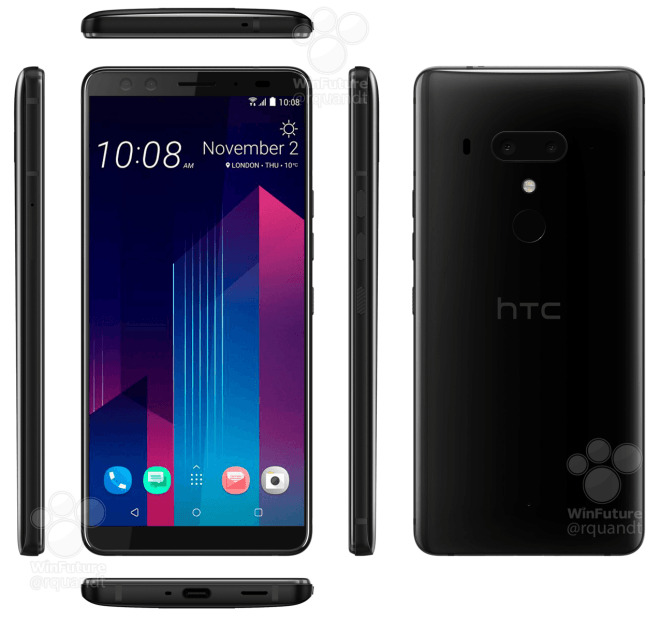 Both the front and back of this device have 2x cameras. Up front the devices are 8-megapixels each, with f/2.0 aperture. On the back are one 12MP camera with f/1.75 aperture and one 16MP camera with f/2.6 aperture. The backside has a dual-LED flash and a fingerprint scanner, too.
Two versions of the device are set to be made available, one with 64GB, one with 128GB internal storage. A microSD card slot makes it so this device's storage can be expanded substantially. Both versions of this device have 6GB of RAM and a Qualcomm Snapdragon 845 octacore SoC (processor).
Images of the device seen above come from WinFuture, from all sides, without mercy. Press images of this caliber appearing as such generally mean there's a device release soon approaching.