HTC U11: Everything you need to know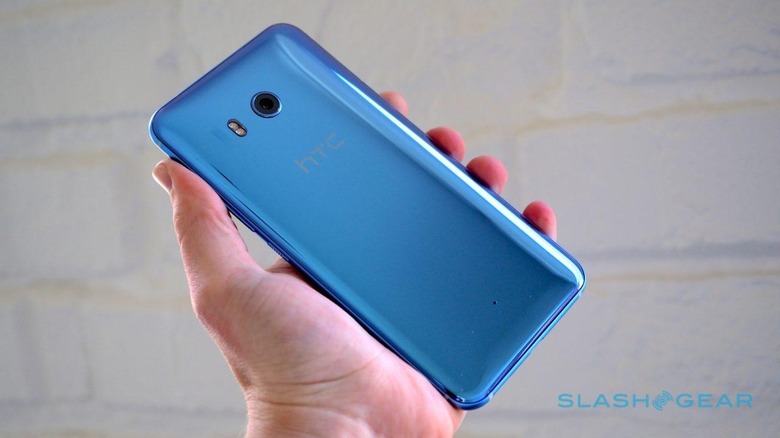 While you were probably sleeping, HTC took the covers off the new HTC U11. The company's latest flagship Android smartphone borrows the style of the U Ultra but promises to address the spec complaints many of us had about that phablet too. Here's what you need to know about the U11.
HTC has nailed the design
The HTC 10 was a sturdy, well-constructed phone, but its unibody metal design was beginning to show its age. A gradual evolution of the aesthetic HTC first introduced with the original One M7 all the way back in 2013, it played to the fan crowd but looked dated among increasingly glass-bodied rivals. HTC, though, had a big change in the pipeline.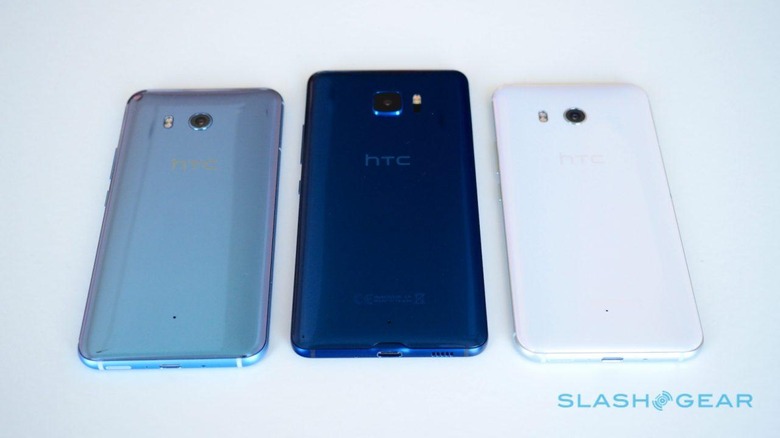 That arrived with the HTC U Ultra earlier this year, slimming the metal down to a narrow frame and then sandwiching it between Gorilla Glass front and back. The U11 takes that and runs with it, smoothing out the protruding parts for camera and ports for a smaller, more pocket-friendly handset. Even its glass is special, with complex molded curves and shimmering color finishes that catch the light more interestingly than rivals can.
No gimmicks, just solid specs
Snapdragon 835. 4GB of memory. IP67 water- and dust-resistance. A 12-megapixel camera with Dual Pixel autofocus. A 5.5-inch 2560 x 1440 Super LCD screen with Gorilla Glass 5. HTC is taking no chances with its core specifications, and the U11 is all the better for it.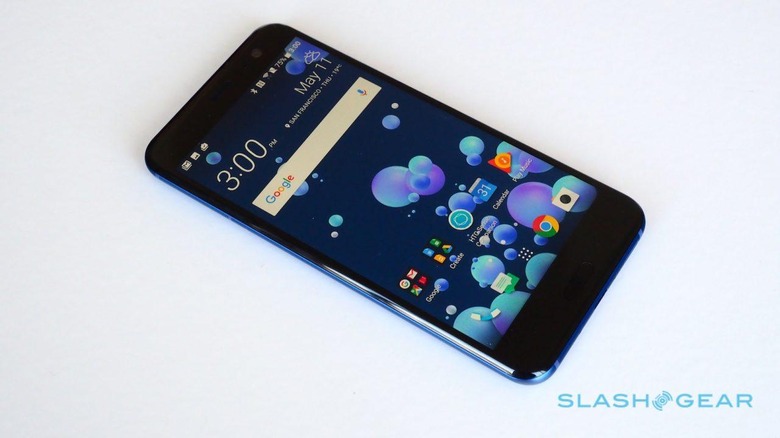 Okay, there's one gimmick
The U11 wants you to hug it. Or, more accurately, squeeze it. It's called Edge Sense, and it's basically an array of pressure sensors running down the lower 50-percent of each side of the phone.
At launch it'll recognize two gestures: a short squeeze and a long squeeze. Each can be mapped to different apps or services; you could have a quick press open up the Google Assistant, perhaps, while a longer one brings up the camera. HTC allows you to adjust the amount pressure required to trigger Edge Sense, though right now there's no support for more advanced interactions using the sensors.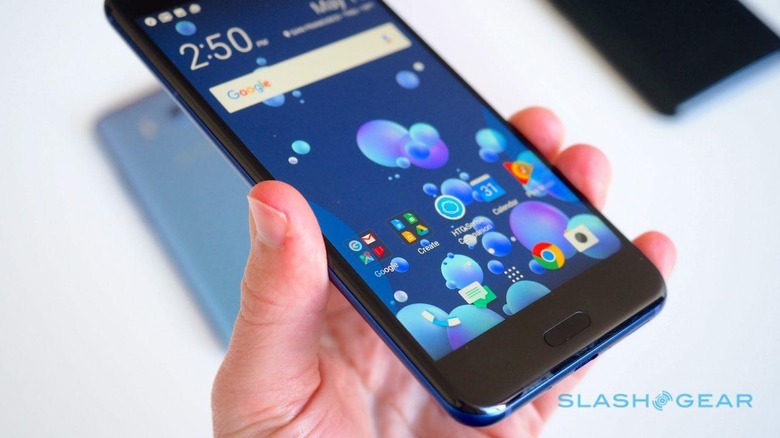 Still, there's plenty of potential. HTC is pitching Edge Sense as offering the next-generation of push-to-talk messaging, since you can squeeze the phone to start voice recognition, then have it transcribed and sent when you release. And, since it doesn't rely on capacitive technology, Edge Sense can track pressure even if you're wearing gloves, or if the phone is wet.
HTC BoomSound has evolved again
Back in the day, BoomSound meant big front-facing speakers above and below the screen of HTC's smartphones. It was lauded for its audio quality, and rightly so, but as bezels grew smaller on rival devices, HTC had to rethink the system. That ushered in the second-generation of BoomSound, which used a combination of the earpiece speaker and a second, down-facing speaker at the bottom edge.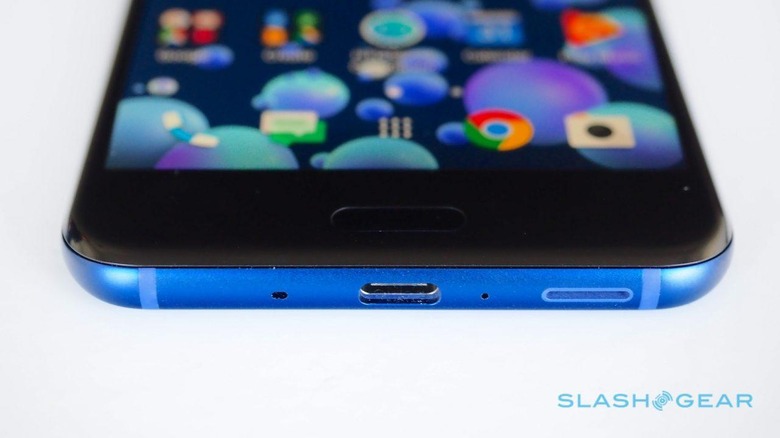 The U11 takes that and builds on it with an all-new bottom speaker. It's a surprisingly large assembly, because as well as the driver – which has roughly the footprint of half a US postage stamp – there's a reverberation chamber attached. It's that extra airspace which gives the U11 room to really sing.
The result is a little like stepping back to the early days of bulky BoomSound. Side by side with the HTC 10, and suddenly that phone sounds weedy and especially light on the low-end.
There's finally a good reason for dropping the 3.5mm jack
The absence of a headphone jack on the U Ultra was rightly met with scorn: after all, in what was frankly a big phablet with a fairly small battery, the idea that HTC's engineers couldn't squeeze in a 3.5mm socket seemed pretty ridiculous. Unsurprisingly, HTC has carried that forward with the new U11. Only this time, it has a good excuse.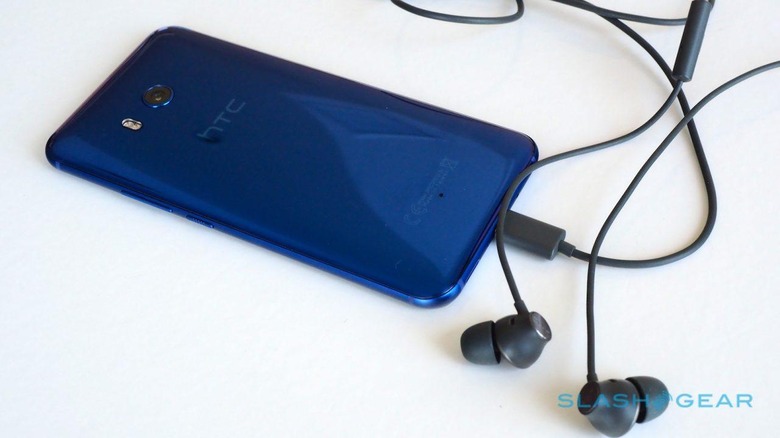 For a start, the U11 is a significantly smaller phone than the U Ultra. HTC used some of the space a headphone jack assembly would've taken to accommodate the larger BoomSound speaker, too. But the real value-add is active noise cancellation (ANC).
Now ANC isn't new in headphones, but HTC does it differently. The bundled USonic earbuds plug into the U11's USB-C port, and that allows HTC to do clever things with the phone's quad microphone array. Basically, the ANC smarts are handled by the phone, meaning the headphones can be $40 but you still get the sound cancellation you'd typically be spending several hundred dollars on.
Google Assistant is getting company
With Android 7.1.1 Nougat under the hood, it's no surprise that the U11 has the Google Assistant. However, Google's hands-free helper is having to make room for Amazon's Alexa to get inside, too. In an update shortly after the phone starts shipping, HTC and Amazon plan to enable features you'd previously have used an Echo or Echo Dot for.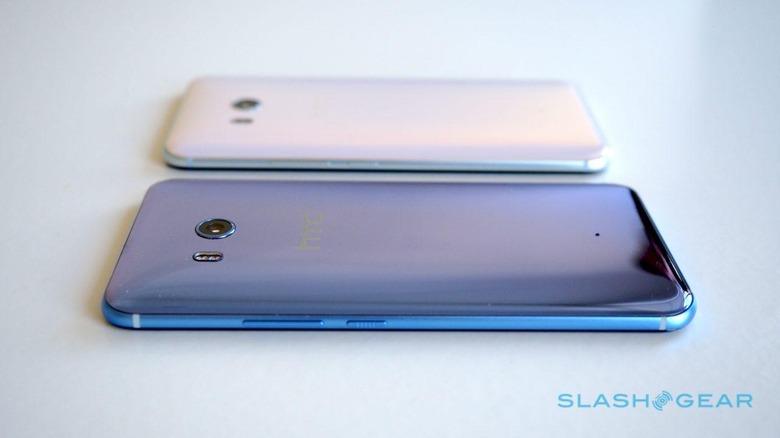 Courtesy of the always-listening quad microphone array, you'll be able to call out "Alexa" and have Amazon's agent perk up her ears. Exactly which of the service's skills will be supported hasn't been confirmed yet; HTC tells us that it'll be a subset suited to phone use. In time, though, the two companies plan to expand Alexa's abilities to cover more smartphone-focused abilities, so one day you might be able to send a text or start a phone call using Alexa too.
You'll be able to buy the U11 unlocked
HTC has been pushing unlocked, SIM-free sales of its handsets for the past couple of years, and the U11 will be no different. From today, you'll be able to preorder the phone from HTC itself and through Amazon. It's priced at $649 and will ship in June.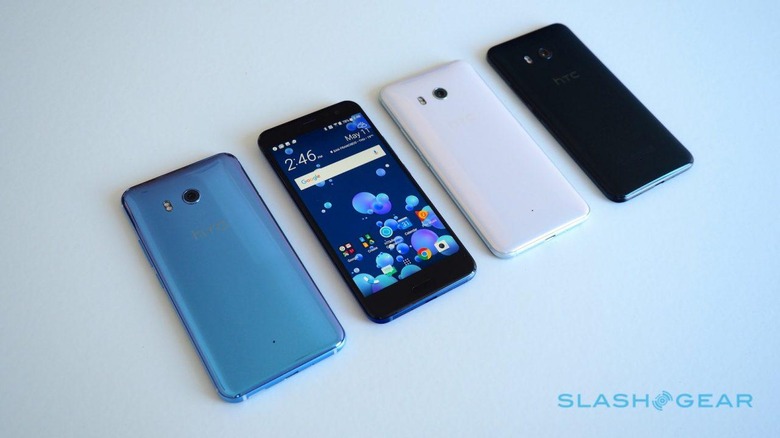 Thanks to a wide range of radio band support, the same device will work on AT&T, Verizon, T-Mobile, and Sprint in the US. Unlocked will also be the only way to get the Amazing Silver version. HTC will also offer Sapphire Blue and Brilliant Black.
There's a big catch, though, and that's the carrier exclusivity
Most Americans don't buy unlocked phones, they get them through their carriers. That way, they can spread the cost of an expensive device over 12 months or more. Carrier exclusivity deals, therefore, can be instrumental in deciding whether a phone is a success – and, conversely, can be the kiss of death if the deal is a dud.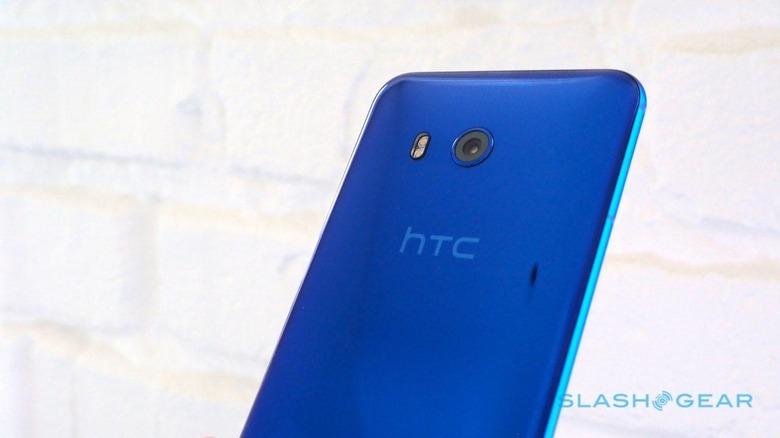 Unfortunately, we can't say we're especially pleased with HTC's deal. The U11 will be exclusive to Sprint, not just at launch but permanently, HTC tells us. It'll be fairly affordable, at $29/mo for 24 months, and those who preorder will get a pair of Amazon Echo Dot units too. Problem is, Sprint is hardly the most popular carrier in the US.
NOW READ: HTC U11 hands-on
In short, without a Verizon or AT&T carrier-supported version, it's hard to see the U11 gaining critical mass. Sure, you'll be able to use the unlocked phone on both of those networks, and T-Mobile USA too, but it won't be at their stores. Without that all-important ability to broadly compare and contrast the U11 with its Galaxy and iPhone rivals, it's hard to say exactly how many it will sell beyond appealing to the HTC faithful.