HTC U11 128GB Preorders Start In The US Tonight (Plus Deals!)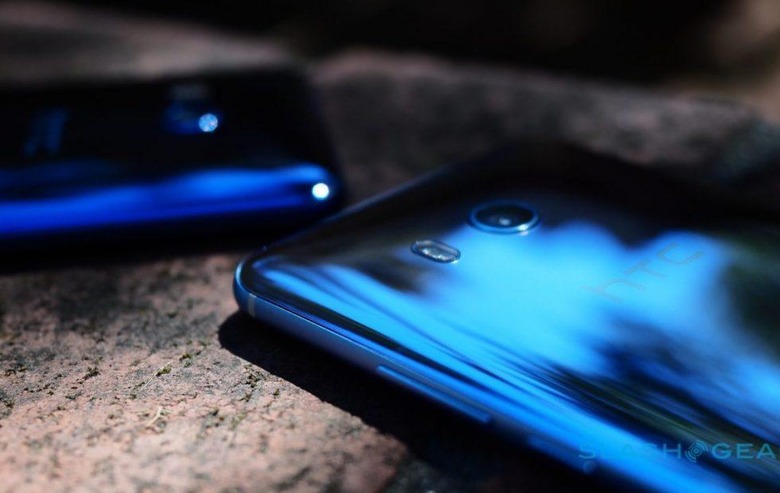 The HTC U11 has some fervent fans, but not everyone with their eye on the model has picked one up yet. If you're counted among those people, HTC has some good news: you'll be able to preorder the 128GB version of the U11 in the United States starting tomorrow. Not interested? The company is also hoping to bring in some new customers by dangling a few sweet summer deals.
READ: HTC U11 Review: You won't buy this, but you should
The 128GB version of the HTC U11 features, of course, 128GB of internal storage space, making it more appealing than the options currently available. The preorders will start tomorrow for $729 USD, a fairly reasonable price for a flagship phone packing this much storage.
The HTC U11 is notable for its Edge Sense feature and 'squeezable' nature, enabling users to summon Alexa and similar by squeezing the phone. The handset also has some elements that don't strike the fancy of some consumers, primarily the omission of a 3.5mm headphone jack, something an increasing number of phone makers have followed Apple's lead on.
Regardless, HTC says you'll be able to preorder the 128GB version of the phone starting tomorrow starting at midnight Eastern time. The handset will otherwise be the same as the currently available iteration, except for a higher 6GB of RAM. If you're not in the market for a U11, HTC also has some other phones that are in the pipeline for steep discounts.
Starting tomorrow, the HTC 10 will be available for $399 USD, a solid $300 cheaper than what you'd pay for it today. The HTC U Ultra, meanwhile, will drop to $499 USD, shaving $250 off the price tag. There will also be a discount on the UA Healthbox ($180 discount, to be precise) among some other things, but HTC says you'll have to go to its website starting tomorrow to see them all. The discounts will run through August 7.