HTC Trophy Hands-On and Unboxing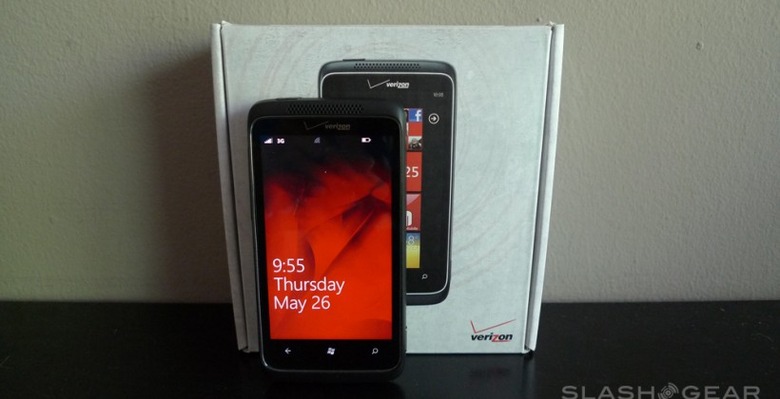 We've just received a package in the mail from none other than the rapidly-deploying mega-carrier Verizon Wireless, a box containing no less than the Windows Phone 7 device called HTC Trophy. This is a device that is still indeed running on Windows Phone version 7, (as opposed to Mango,) is rolling out with a WVGA 3.8-inch touchscreen, has a 5-megapixel camera on the back, and is running on a 1GHz Snapdragon processor. This device is one of HTC's newest and, compared to the other line of phones they've been putting out for the past few months [Android specific] this device is rather small in comparison. But it's nice!
This device has surround sound audio with SRS WOW HD, is able to capture high quality photos from its back camera with autofocus and LED flash, also capturing 720p HD video. The HTC trophy connects over Verizon's 3G network and can also connect in more than 200 countries, over 125 of them connecting with 3G speeds, since this device is indeed a global-ready phone. You'll be able to access HTC Hub, you can view and edit Microsoft Office documents such as Word, Excel, and PowerPoint projects with the Office Hub with data access on SharePoint servers. Of course all of this pales in comparison to how the phone actually feels in your hand and functions on a day to day basis.
[vms e4ae3024973f12f3cb31]
Hands-On and Unboxing
Therefor I've got to note once again that this being a Windows Phone, it should add up to a device that allows you to access it, work for a short period, and get back to your day as fast as possible. Will it add up? This HTC handset is small enough to fit in the palm of your hand but large enough that you can enjoy games and video – video through the already-installed Netflix app for easy viewing. An important point to make is that although you'll have no expanded storage via microSD, you've got 13+ GB of storage inside the device, so unless you're a downloadin' maniac, you'll be more than likely good on the containment front.
Also note that this device will be available at http://verizonwireless.com/ on May 26th and at stores on June 2nd for $149.99 after a $50 mail-in rebate with a 2-year customer agreement. Receipt will come in the form of a debit card which will then be able to be used anywhere debit cards are accepted.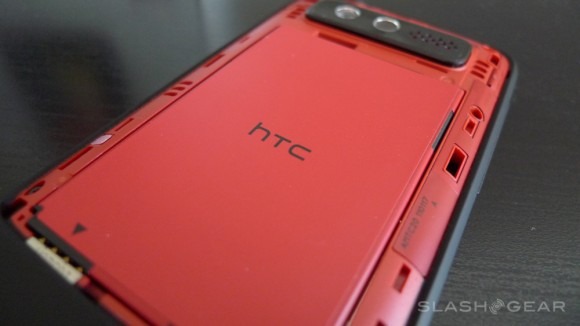 We'll have a full review up for you within a couple of days. Meanwhile – what would you like to know? What sort of tests would you like us to put this phone through?