HTC Touch HD Pro with slide-out keyboard in development?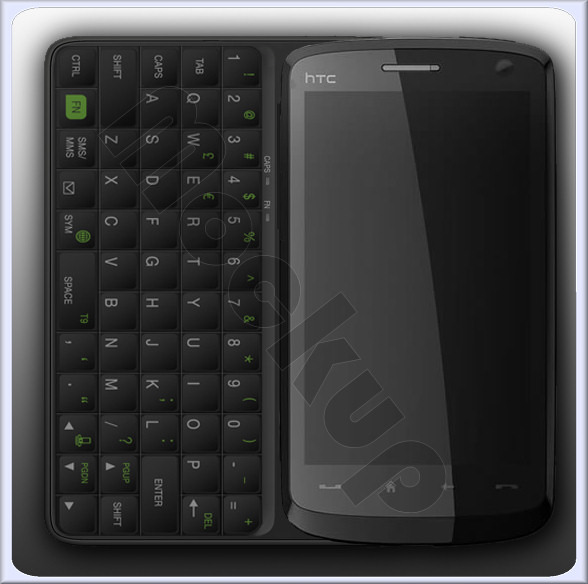 Is there a slide-out keyboard version of the HTC Touch HD in the works?  That's the latest rumor surrounding the upcoming super-smartphone from the company, whose habit of launching a "Pro" version of touchscreen handsets with a QWERTY slide-out section has led some to predict an HTC Touch HD Pro could be in development.
As the mockup above suggests, the handset would ostensibly be the same as the HTC Touch HD, complete with its 3.8-inch WVGA 800 x 480 touchscreen (complete with haptic feedback), 5-megapixel camera with autofocus and 3G HSDPA.  However heavy messagers and those less than impressed with on-screen keyboards would be able to take advantage of a hardware keyboard, flipping the smartphone into landscape orientation.
HTC have already done a similar thing to the Touch Diamond, taking the existing handset a couple of months after launch and adding a slide-out keyboard in the shape of the HTC Touch Pro.  Of course, in the process that adds weight and thickness; it's unclear how much extra depth would be added to the Touch HD's existing 0.47-inch thick casing.