HTC Touch Diamond, Touch Pro & S740 Hands-On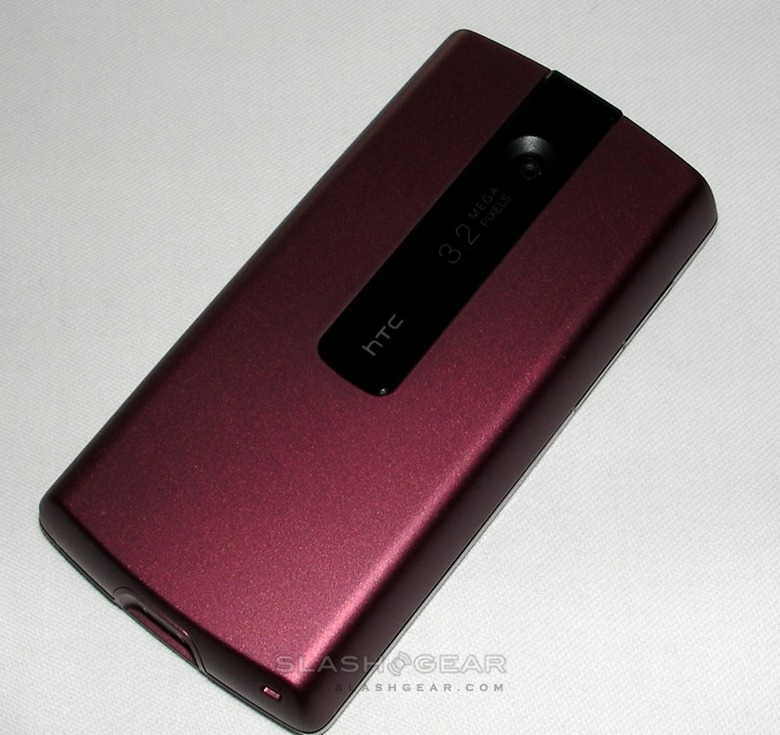 We met with HTC at CTIA Wireless this morning for a hands-on with their latest Windows Mobile smartphones. Sprint's Touch Pro and Touch Diamond were on show, while the non-touchscreen S740 made an appearance as well. The Diamond is basically the same device that we reviewed back in June, and we're still not fans of the rear-panel. The texture and the slightly-protruding center strip don't add anything to either the aesthetics or how it feels in your hand, and the dark red color Sprint have chosen is equally uninspiring. Where it succeeds, however, is in the data potential: with Sprint's EvDO Rev.A network browsing on the Diamond really came into its own.Check out hands-on feedback on the Touch Pro and S740 after the cut
The Touch Pro, also fresh to Sprint, has the same super-speedy EvDO Rev.A data connection, together with a keyboard that is one of the better hardware QWERTY's on the market today. In fact, having more time with the smartphone than we did with our initial hands-on, we take back the few criticisms we initially made – the Touch Pro is solid, this latest iteration of TouchFLO 3D does the best job yet of masking Windows Mobile 6.1 Pro, and there's little lag or stalling in use.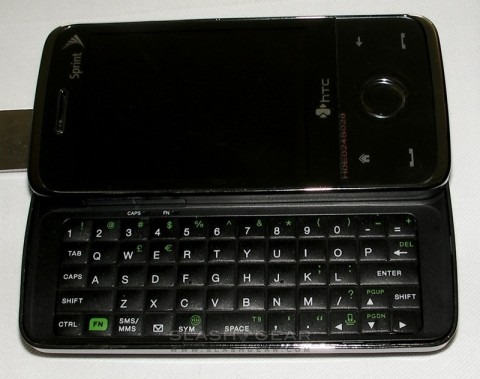 As for the S740, this was perhaps HTC's surprise device – surprising in that, while you might assume a Windows Mobile 6.1 Standard smartphone would pale a little compared to its touchscreen brethren, the S740 is actually a very nice handset. The design and feel is reminiscent of a B&O device, being sturdy and feeling high-quality; the keyboard slide is firm and precise, with no evidence of looseness in the mechanism, and the front panel buttons are tactile and responsive. Unfortunately HTC still don't believe the market in the US is looking for a device like the S740, and so they have no plans to distribute it outside of Europe.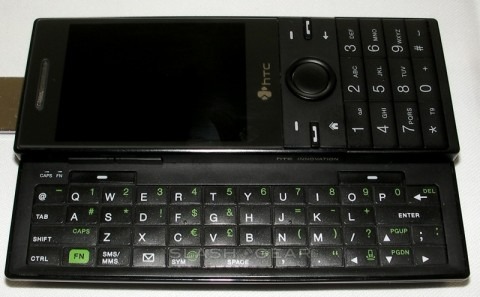 We'll be taking a closer look at Sprint's new handsets over the next few days, so keep reading SlashGear for the full reviews.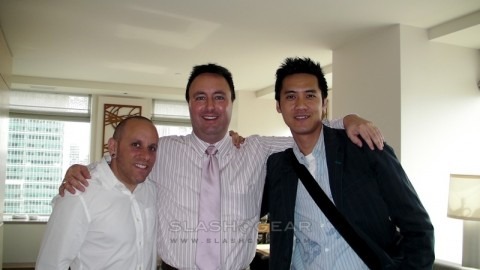 (Left: Eric Lin, Middle: Keith Nowak (formerly with Nokia, now with HTC Americas) and me.