HTC Touch Diamond: hands-on Video & Photos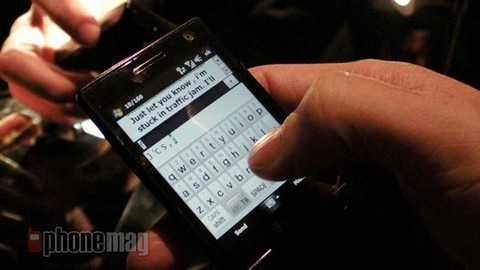 Over at PHONE Magazine we've got more hands-on footage and photos of the new HTC Touch Diamond than you could shake a stick at.  After the smartphone's launch today in London, Vincent had some playtime with the device and came away decidedly impressed.  Watching the video, it's hard not to see why: HTC have done a fantastic job creating a slick, nicely animated and very usable interface.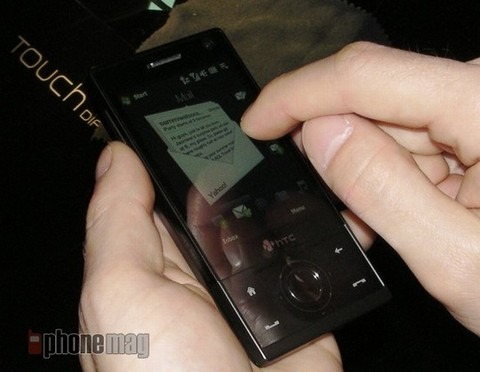 To recap, the Touch Diamond is a Windows Mobile 6.1 smartphone with a VGA touchscreen, 7.2Mbps HSDPA/HSUPA, WiFi, Bluetooth 2.0 and GPS.  Instead of the standard Microsoft interface, HTC have slapped their latest TouchFLO 3D GUI in place.  That offers CoverFlow-style graphical browsing of contacts, video, images and audio.  The whole phone is full of neat animations and transitions.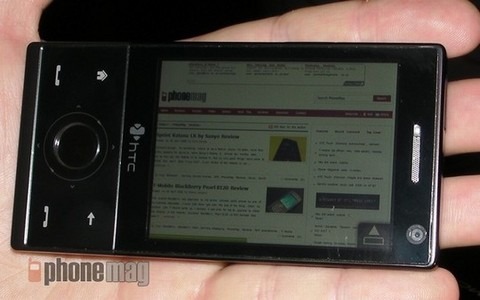 In the video demo, you can also see the Opera 9 browser being put through it paces.  It looks particularly fantastic on this high-res, 640 x 480 display.  We'll have more fresh content from the London event later on today, so make sure to bookmark PHONE Magazine!